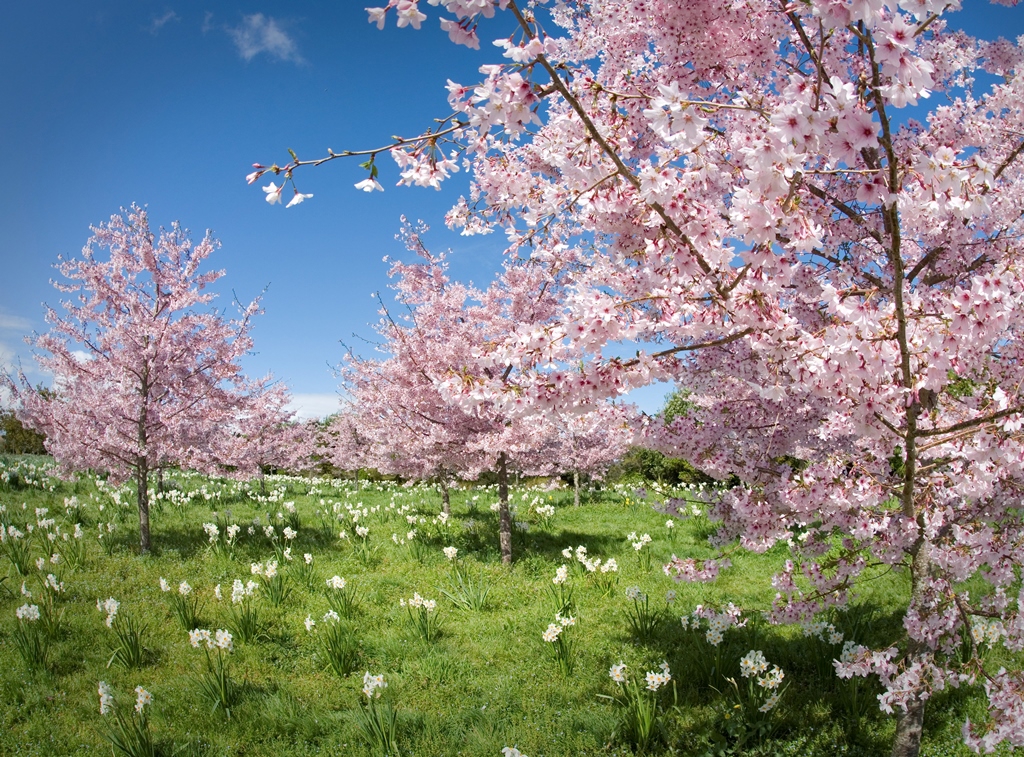 Spring has arrived!  
We're already seeing loads of lovely spring colours throughout the garden.  Visit in spring to catch our beautiful camellia and magnolia blossoms and discover fascinating plants bursting into bright fabulous colours in the Rock Garden and African Plants Garden*.
Like lots of our visitors, we are eagerly awaiting the main spring blossom show in October.  Keep an eye on our Facebook page for updates on Spring Blossom Valley.
To find out what our gardeners are doing during spring, keep an eye on our What's On section for workshops and drop in sessions.
I love spring anywhere, but if I could choose I would always greet it in a garden.  (Ruth Stout)
*NOTICE: Due to current construction in the Gardens, the Rock Garden and African Plants Garden may not be accessible in September 2018. Please contact us if you'd like to check before your visit.