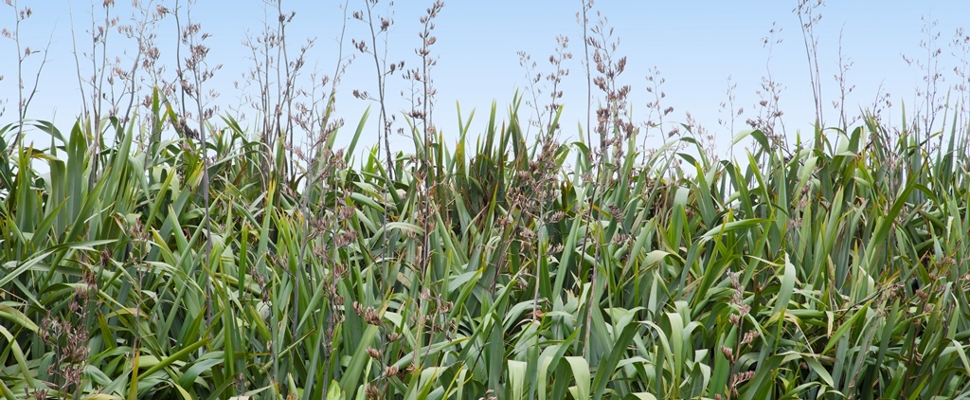 What am I trying to achieve? 
Before starting your planting plan, go back and look at your goals in the template for site analysis we did in June. This will help you decide what to plant and where.
Man's best friend may be a loyal companion but in his efforts to race into the water he causes stream bank erosion. Therefore, I need prevent entry by adding plants to stabilise the stream bank, to create a buffer zone, and then something that will grow in thick and fast so I don't require a permanent fence. This was my first goal.
This brings me to goal two, aesthetics. Being a public space that people visit to enjoy, I want the planting to look good and blend in with its surroundings whilst not overpowering the showcase plants. There are many large striking Gondwana trees very close to the area I wish to revegetate. So the plants I choose cannot overcrowd these specimen trees but need to create a natural back drop. All this will be accomplished whilst still creating a habitat for flora and fauna to flourish!
What's the best approach?
Onto selecting the method of revegetation. It is ideal to select a method of revegetation that suits your particular site. The two main approaches are to encourage natural succession, or planting. The method you choose depends on the site, budget and time available.
To encourage natural succession, a site can simply be fenced off to prevent stock from grazing and allow seedlings to pop up on their own. However, this can be limited by availability of nearby seed sources or kikuyu limiting seed germination and development. If you don't have a natural seed source because there is no natural vegetation nearby and have sprayed off the kikuyu, then an alternative is direct sowing eco-sourced seeds.
The next logical step is to plant seedlings. This could be to simply create a nursery crop to shade out weeds and offer protection to native seeds the birds have bought in. Or you could plant a range of native plants in succession to grow your forest. As I am simply expanding an area of native bush I'm going to go with creating a nursery crop.
What should I plant?
There are a range of ideas and opinions on which plants to use in native revegetation projects. Locally sourced native plants are generally recommended. For my nursery crop I am using hardy manuka as a tried and tested local favourite. Kanuka is also planted as it creates a taller tree canopy once it develops, but as I do not want to overshadow the Gondwana trees I'm going to stick with the shorter manuka. In the areas I need bank stabilisation I will use the ever trusty Carex.
There are a number of species that will do well on stream edges to stabilise soil particles. For my outer "dog" barrier I will use a dense double line of Phormium tenax, also known as flax. This will grow quickly, can handle the wet soil conditions and stay low growing. My advice is to have a look on your local council website; they often have plant recommendation lists available, or contact your local park or community group who carry out revegetation projects.
Think about the natural conditions the plant grows well in, have a look at patches of native bush and consult with reputable sources to help you decide what is best for your site.