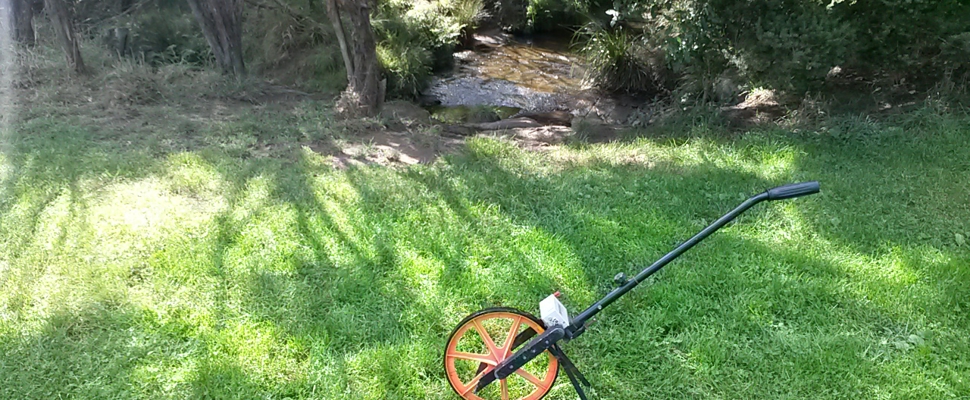 Where to begin?
Before any of the planning and planting can take place we need to carry out a site assessment. This will help establish a planting plan by determining the ecology of the area and discovering what currently grows well on the site. These factors are determined by the environmental conditions, the topography and any threats to the site. It is also important to measure the size of the site and its associated limiting factors.
Where am I?
Getting to know your surroundings will help you figure what will grow well on your site and what should be planted in the region. This is important to ensure the success of the project. Plants that thrive in a swamp will die on a mountain side, as will coastal plants in a forest. Here's where a bit of research is required. The local government and community planting groups are a great source of knowledge as to what is best used. Another method could be to take photos of the existing plants or grab a plant identification book to figure out what is already thriving in the area. From here we can look up what conditions they do well in and select revegetation plants that require similar conditions.
What have we got here?
Existing plants help determine what else can be and needs to be planted. Primary colonisers are used in areas that have no current plantings, such as when replanting paddocks. Manuka and kanuka are resilient initial colonisers. Secondary plants are used once surrounding protection is established.
My site has many large trees and shrub, but also some areas where I want to establish new plantings to widen the riparian buffer zone. Here I can plant things like totara and puriri - however, I also have many exotic trees in my area. We prefer to use native plants for revegetation projects to restore the natural ecology.  In my situation I must consider the historic value of the trees, the management plan guidelines for required plants in the collection, the protection to my desired plants and the bank stabilisation provided by the roots.
Whether the wind blows or the sun shines?
Environmental conditions have a huge impact on the growth and success of the project. Here are some things to consider
What is the direction of the damaging wind? Could it huff and puff and blow your trees down? Think about staking or providing a wind buffer.
How much sun does the site get? Too much could burn any delicate shade loving plants whilst too little could stunt those that require full sun.
What about the rain? Whilst sun is important for growth, rain is just as necessary. Knowing the rainfall of a region will give a good idea if you need drought tolerant plants or those that can handle wet feet.
Will it weather the weather? Frost can also be a killer to intolerant plants. Met service is a good place to look for past weather conditions for a site.
Knowing the conditions specific to your site will make it easier to choose plants that will survive and thrive in the elements.