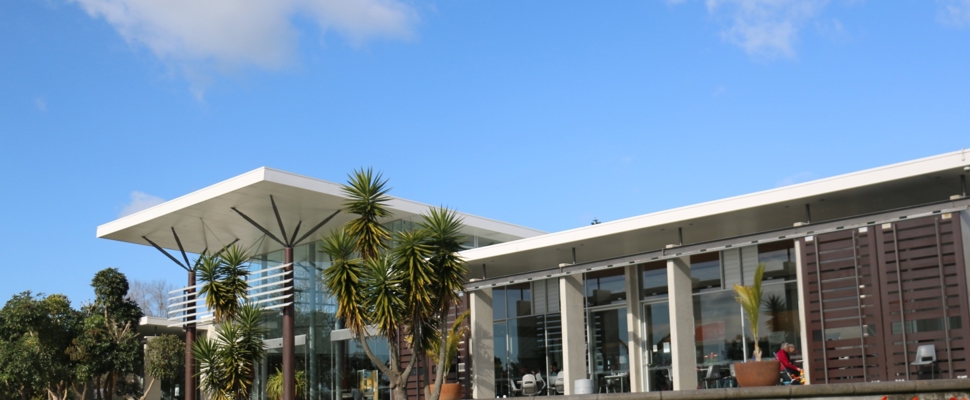 Welcome to Café Miko.
Located in the Huakaiwaka visitor centre with stunning views over the Gardens, this is a great place to meet friends and family.
Our unique garden setting, skilled chefs and friendly service staff make Café Miko an ideal venue for a relaxed breakfast, lunch or a barista coffee.
We do more than serve fresh, vibrant food, we strive to reduce our carbon footprint by sourcing as much home-grown produce as possible, starting with fresh produce from the Edible Garden right on our door step. We also compost much of our green waste and coffee grinds within the Gardens. Our goal is to be sustainable in our practice, supporting the ethos of the Auckland Botanic Gardens.
Café Miko is open daily from 8am to 4pm, closed on Christmas Day.
View Cafe Miko's menu (PDF, 126kb) 
Due to an unexpected function venue closure the Cafe will close early at 2pm  on Friday 23 February to service a wedding reception. Coffee and ice creams will however be available on the terrace if the weather is fine through to 3.30pm. 
Catering for your function
Café Miko caters for events held on site at the Gardens, including meetings, picnics, morning and afternoon teas and seated lunches in the bookable venues onsite.
Our café and the onsite courtyards can be transformed into a stylish space for your private function.
We also offer catering packages for wedding receptions and can provide you with a range of menu ideas. If they don't fit your requirements, don't hesitate to speak with the Café Miko team about your specific needs.
Phone (09) 269 3407 or cafe.miko@spotless.co.nz