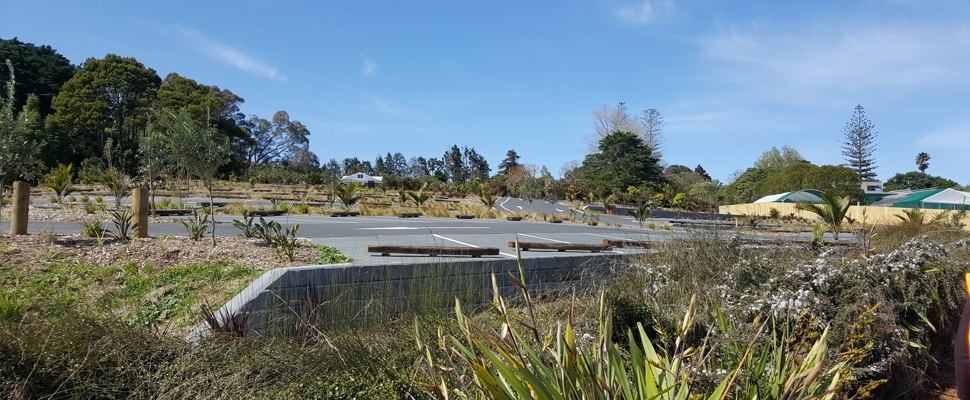 *Updated 15 October 2018* 
Construction at the Gardens
We are currently undertaking work to upgrade some areas of the Gardens, including our Visitor Centre entrance way. Please note we are still open as usual while this work takes place. Find out how this may affect your visit below.
Visitor Centre front entry • Closed until late October 2018 (alternative entry available): You can still access the Visitor Centre, Cafe Miko and the Gardens while the front boardwalk is closed for work. Please follow the signs to use the side entrance to enter and exit the Visitor Centre.
Detour route through Gardens • Until late October 2018: Some path sections may be closed during work. Please see detour signs in the Gardens for alternate routes.
Rock Garden limited access • Until late October 2018: We apologise that there will be no access to the Rock Garden for mobility scooters and wheelchairs during this work.
Off-leash dog area closed • Expected to reopen in March 2019: We are currently landscaping this site with soil remaining from the car park project. Once landscaping is complete, the lawn area will be renovated and sown with new grass. We expect this area will be open to the public by March 2019.
Thank you for bearing with us during our upgrade work. If you have any queries, talk to staff in the Huakaiwaka visitor centre or contact us.
Overflow car park work completed
We are happy to share that our new overflow car park has been completed. This will be open for visitors at busy times when the main car park is full. When the overflow car park is open, visitors can enter this car park from the main Hill Road entrance and exit via Katote Close. 
If travelling to the Gardens at peak times, we suggest building some extra time into your travel planning to get to the Gardens. Both our car parks can fill up quickly, especially on fine weather days, weekends and special events. Please be prepared to drive around and either wait for a car park or take the opportunity to park on nearby Charles Prevost Drive.