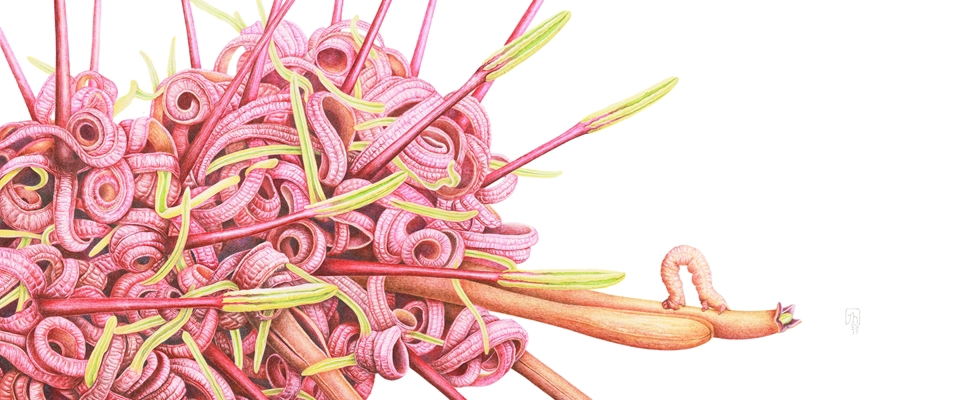 Botanical Art Worldwide 2018
Ngāi Tipu Taketake – Indigenous Flora
See over 40 works by contemporary botanical artists in our Visitor Center gallery. This exhibition is New Zealand's contribution to the first ever Botanical Art Worldwide Exhibition 2018. 
This international event will take place in many countries simultaneously, with twenty-five countries including New Zealand highlighting their unique indigenous flora.
This exhibition has been organised by the Friends of Auckland Botanic Gardens and Botanical Art Society of New Zealand.
Find out more at the Botanical Art Worldwide website: https://www.botanicalartworldwide.info/new-zealand/
Artwork credit: Jenny Haslimeier 'Knightia excelsa with looper caterpillar'
Daily
from Friday
30 Mar 2018
to Sunday
1 Jul 2018
All day
Free
Email us