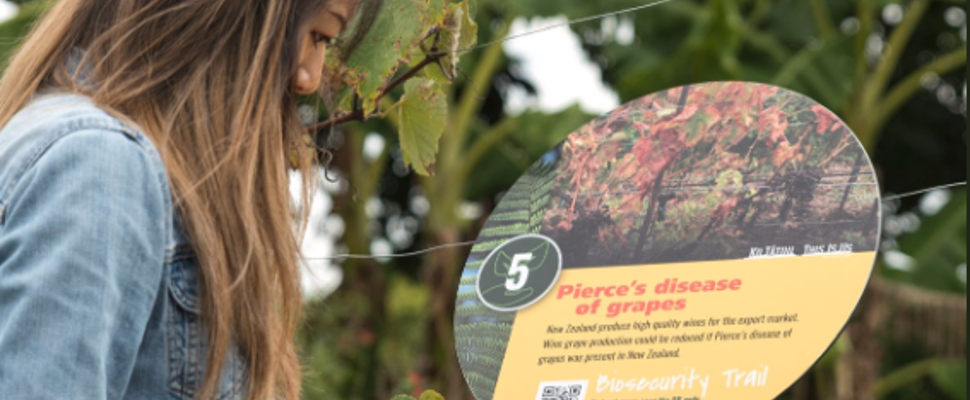 Self-guided biosecurity trail
Enjoy a new 1.8km walking trail and learn about New Zealand's flora as well as the role we play in protecting it. Discover biosecurity facts at your own pace as you admire more than 10,000 native and exotic plants. Pick up a trail guide at our visitor centre, open seven days a week.
The Biosecurity Trail is a collaboration between Better Border Biosecurity (B3) and the Auckland Botanic Garden (ABG), funded by Plant and Food Research. The trail's content and illustrations were developed with assistance from scientists in the B3 Collaboration (Plant & Food Research, AgResearch, Scion, Manaaki Whenua) and the Biosecurity New Zealand's Plant Health & Environment Laboratory. 
Daily
from Thursday
1 Aug 2019
Everyday
Free
Email us