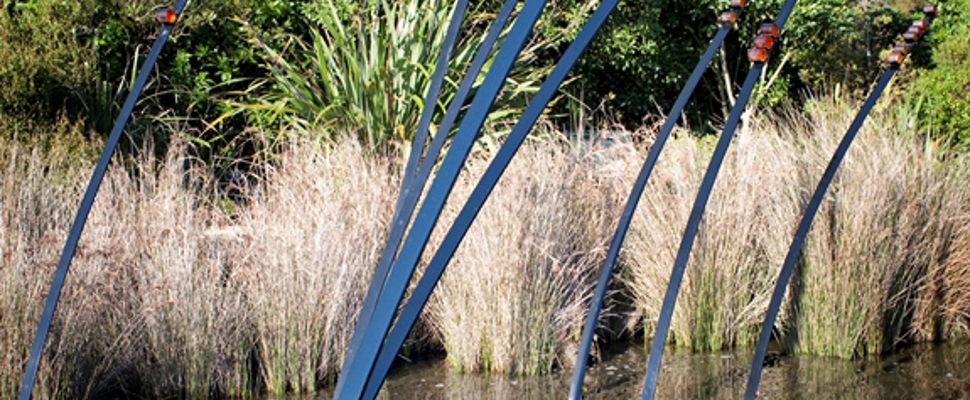 Artist talk - 7 Feb (1)
Join artists Marte and Colleen for a talk about the sculptures and their experiences in producing artworks.
Colleen Ryan-Priest has been an artist and landscape architect for 30 years, working with glass for the last 15 years. In 2009, she received the Friends Acquisition award, her piece 'Caught in the Act of Losing You – Sporadanthus ferrugineus' is now part of our permanent collection.
Marte Szirmay is a renowned sculptor in New Zealand having held over 36 solo exhibitions since 1970. She has also completed 17 public commissions and participated in numerous national and international exhibitions. During  the present exhibition Marte's work 'Seek' has been  selected by the Friends of Auckland Botanic Gardens to remain in the permanent collection. 
Bookings are required for this artist talk so please contact the visitor centre for details.