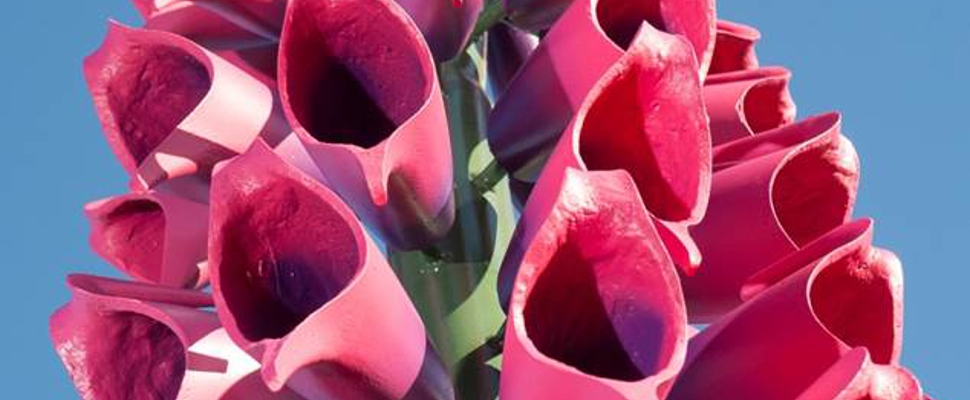 Celebrate the closing of Sculpture in the Gardens
We close the exhibition with the announcement of our People's Choice Award winner. Enjoy a relaxing day in the gardens with live music, activities and artist-guided walks.
10am - 12pm Live music: Soul Samba Circus 
10am Artist-guided walk: Jonathan Organ 
Meet at the Visitor Centre
10am - 2pm Drop in art activities
12pm - 12.30pm Live music: AK Samba 
12.30pm - 3.30pm Live music: Mike Nisbet - Dixie Jazz 
1pm Artist-guided walk: Todd and Karuna Douglas
Meet at the Visitor Centre
3.30pm - 4pm Live music: AK Samba 
4pm Announcement:
People's Choice Award and competition winners
4.30pm - 6pm Live music:Off Broadway Big Band
Children attending the drop-in activities must be accompanied and supervised by a guardian or parent at all times. 
Sunday
06 March 2016
All day
Free
2016-03-06
2016-03-06
Pacific/Auckland
Celebrate the closing of Sculpture in the Gardens: All day
Celebrate the closing of Sculpture in the Gardens: All day Free We close the exhibition with the announcement of our People's Choice Award winner. Enjoy a relaxing day in the gardens with live music, activities and artist-guided walks. 10am - 12pm Live music: Soul Samba Circus  10am Artist-guided walk: Jonathan Organ Meet at the Visitor Centre 10am - 2pm Drop in art activities 12pm - 12.30pm Live music: AK Samba  12.30pm - 3.30pm Live music: Mike Nisbet - Dixie Jazz  1pm Artist-guided walk: Todd and Karuna DouglasMeet at the Visitor Centre 3.30pm - 4pm Live music: AK Samba  4pm Announcement: People's Choice Award and competition winners 4.30pm - 6pm Live music:Off Broadway Big Band Children attending the drop-in activities must be accompanied and supervised by a guardian or parent at all times.    https://www.aucklandbotanicgardens.co.nz/retired-events-do-not-publish/celebrate-the-closing-of-sculpture-in-the-gardens/
Auckland Botanic Gardens, 102 Hill Road, Auckland 2105, New Zealand
Auckland Botanic Gardens
botanic.gardens@aucklandcouncil.govt.nz
Add to calendar
Email us