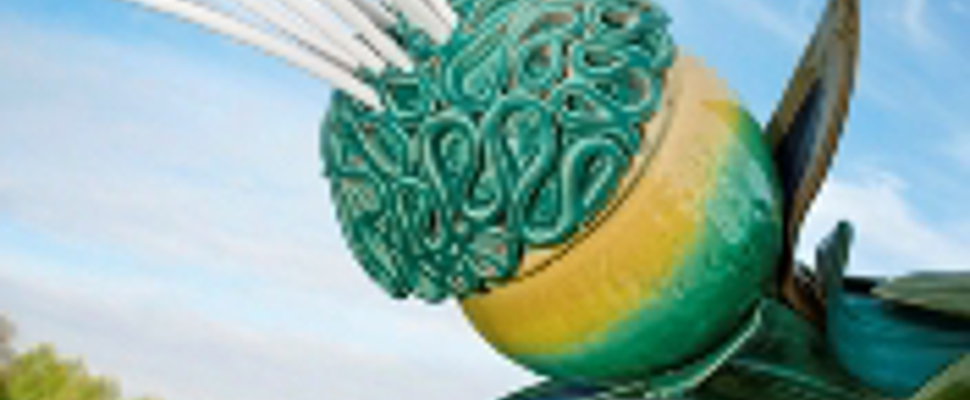 Drop in session: Clay snails
Karuna is a self-confessed glaze junkie. She began translating her love of glazes into artwork in 2012, using architectural tiles as canvases. Self-taught ceramic artist Todd is known for using a vast range of ceramic techniques and materials.
Drop in any time between 10am - 12pm or 1pm - 3pm to join in this fun activity for all ages. 
Children attending workshops and drop-in activities must be accompanied and supervised by a guardian or parent at all times. 
Todd and Karuna's collaborative piece 'Alien Invaders' was selected for the 2011/12 Sculpture in the Gardens exhibition.
Monday
18 January 2016
10am - 12pm, 1pm - 3pm
Free
2016-01-18 10:00:00
2016-01-18 12:00:00
Pacific/Auckland
Drop in session: Clay snails: 10am - 12pm, 1pm - 3pm
Drop in session: Clay snails: 10am - 12pm, 1pm - 3pm Free Karuna is a self-confessed glaze junkie. She began translating her love of glazes into artwork in 2012, using architectural tiles as canvases. Self-taught ceramic artist Todd is known for using a vast range of ceramic techniques and materials. Drop in any time between 10am - 12pm or 1pm - 3pm to join in this fun activity for all ages.  Children attending workshops and drop-in activities must be accompanied and supervised by a guardian or parent at all times.  Todd and Karuna's collaborative piece 'Alien Invaders' was selected for the 2011/12 Sculpture in the Gardens exhibition.   https://www.aucklandbotanicgardens.co.nz/retired-events-do-not-publish/drop-in-session-clay-snails/
Auckland Botanic Gardens, 102 Hill Road, Auckland 2105, New Zealand
Auckland Botanic Gardens
botanic.gardens@aucklandcouncil.govt.nz
Add to calendar
Email us