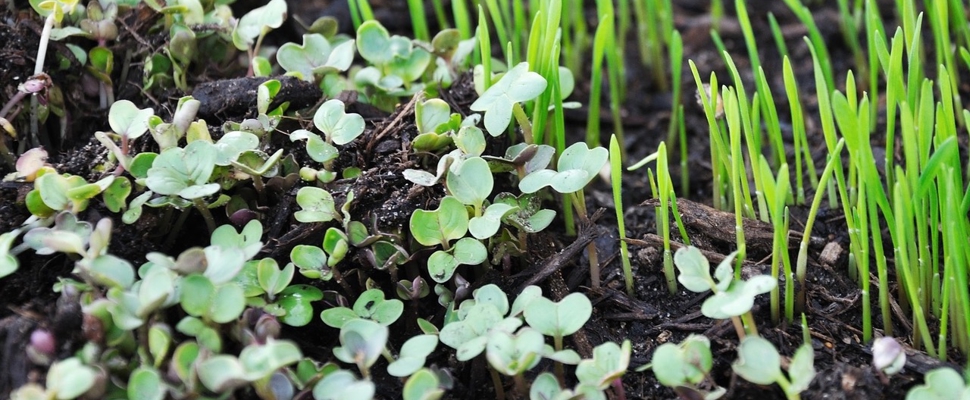 Grow Your Own Space Microgreens (23 Jan)
Astronauts grow a variety of different plants including cress, dill, cabbage, lettuce and peas in small growth chambers on the International Space Station.
Bring your own clear plastic fruit punnet or recycled sushi tray to plant your own space microgreens.
Take home a Zinnia seed – the first type of flower ever grown in space!
Drop in any time between 10am-12pm on Wednesday 16th and 23rd of January.
Suitable for ages 3+. Children must be supervised by a parent or guardian at all times. 
Wednesday
23 January 2019
Drop in anytime between 10am and 12pm
Free
2019-01-23
2019-01-23
Pacific/Auckland
Grow Your Own Space Microgreens (23 Jan): Drop in anytime between 10am and 12pm
Grow Your Own Space Microgreens (23 Jan): Drop in anytime between 10am and 12pm Free Astronauts grow a variety of different plants including cress, dill, cabbage, lettuce and peas in small growth chambers on the International Space Station. Bring your own clear plastic fruit punnet or recycled sushi tray to plant your own space microgreens. Take home a Zinnia seed – the first type of flower ever grown in space! Drop in any time between 10am-12pm on Wednesday 16th and 23rd of January. Suitable for ages 3+. Children must be supervised by a parent or guardian at all times.    https://www.aucklandbotanicgardens.co.nz/retired-events-do-not-publish/grow-your-own-space-microgreens-23-jan/
Auckland Botanic Gardens, 102 Hill Road, Auckland 2105, New Zealand
Auckland Botanic Gardens
botanic.gardens@aucklandcouncil.govt.nz
Add to calendar
Email us