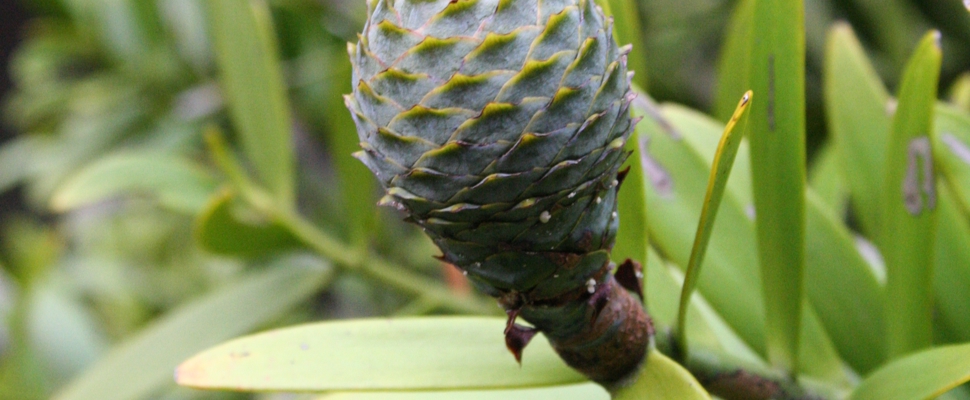 Kauri dieback talk
Join us for a talk by our curator Bec Stanley who has been involved in kauri dieback management for a decade.  Most recently the Auckland Botanic Gardens have been testing whether beneficial soil bacteria and fungi can help keep kauri healthy, with some encouraging results which Bec will share.
Kauri dieback is a fatal disease of kauri caused by a microscopic water mould that lives in soil.  Some say it might be the most catastrophic biosecurity threat to NZ in recent times.  It has already killed thousands of kauri from small seedlings and young saplings, through to forest giants.  There is no known cure but there are some promising treatments being tested in forests and a several things we can do, as forest users, to slow its spread.
This talk forms part of Conservation Week 2018 and will be held in our library.
Saturday
22 September 2018
11am-12pm
Free
2018-09-22 11:00:00
2018-09-22 12:00:00
Pacific/Auckland
Kauri dieback talk: 11am-12pm
Kauri dieback talk: 11am-12pm Free Join us for a talk by our curator Bec Stanley who has been involved in kauri dieback management for a decade.  Most recently the Auckland Botanic Gardens have been testing whether beneficial soil bacteria and fungi can help keep kauri healthy, with some encouraging results which Bec will share. Kauri dieback is a fatal disease of kauri caused by a microscopic water mould that lives in soil.  Some say it might be the most catastrophic biosecurity threat to NZ in recent times.  It has already killed thousands of kauri from small seedlings and young saplings, through to forest giants.  There is no known cure but there are some promising treatments being tested in forests and a several things we can do, as forest users, to slow its spread. This talk forms part of Conservation Week 2018 and will be held in our library. https://www.aucklandbotanicgardens.co.nz/retired-events-do-not-publish/kauri-dieback-talk/
Auckland Botanic Gardens, 102 Hill Road, Auckland 2105, New Zealand
Auckland Botanic Gardens
botanic.gardens@aucklandcouncil.govt.nz
Add to calendar
Email us