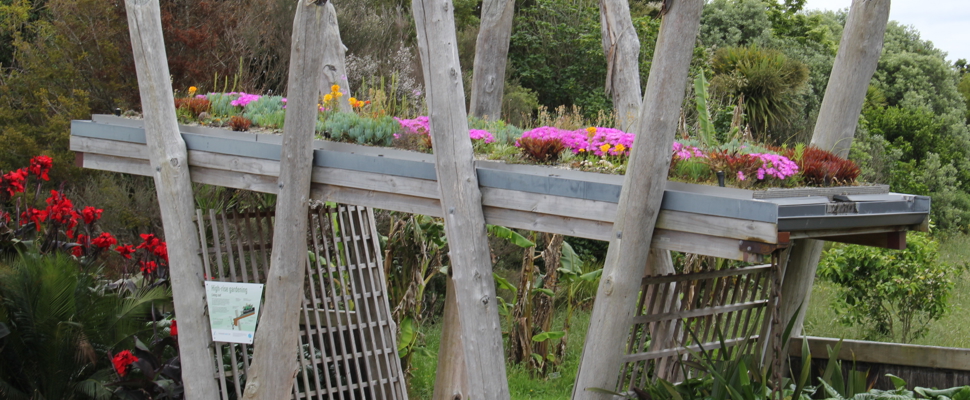 Living roofs - gardens in the sky
Come see our new display in the visitor centre!
As part of their 3-year programme, our apprentices Nikita and Katie have put together a display about living roofs.  Find out what the benefits are, the history of living roofs and get tips on creating your own at home.
While you're here, visit the three living roofs at the Gardens - we installed them 5 years ago as part of our stormwater treatment programme.