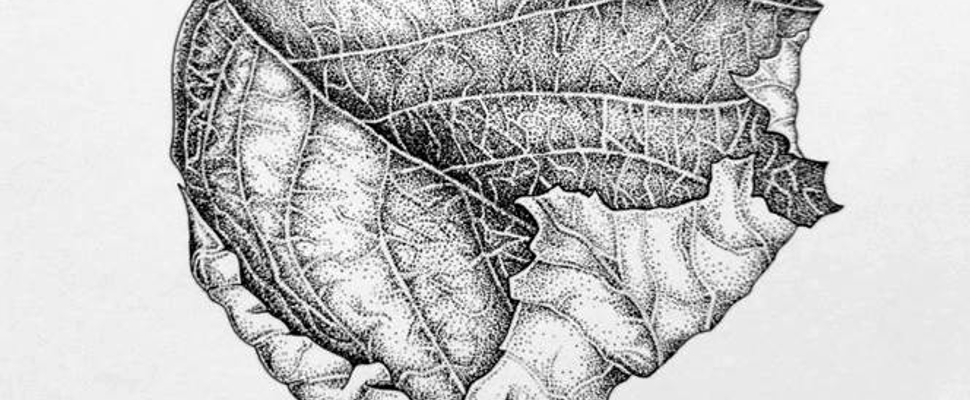 Stippling art for adults 28 Jan
Pen and ink is primarily associated with scientific illustration due to its ease for reproductions in books and scientific journals and is a valuable tool for botanical artists.
This workshop for adults focuses on the stippling technique, teaching the basics for getting started with this technique and showing you how to create depth, tone and texture all with simply dots and a few lines!
This is a beautiful technique that can easily be adapted for non botanical subjects as well.
Ink pens and paper will be provided but please bring along your pencils, erasers and any plants or photographs you wish you draw from on the day.
Book in advance for this workshop, contact for the visitor centre for details.
Thursday
28 January 2016
10am - 1pm
Free
2016-01-28 10:00:00
2016-01-28 13:00:00
Pacific/Auckland
Stippling art for adults 28 Jan: 10am - 1pm
Stippling art for adults 28 Jan: 10am - 1pm Free Pen and ink is primarily associated with scientific illustration due to its ease for reproductions in books and scientific journals and is a valuable tool for botanical artists. This workshop for adults focuses on the stippling technique, teaching the basics for getting started with this technique and showing you how to create depth, tone and texture all with simply dots and a few lines! This is a beautiful technique that can easily be adapted for non botanical subjects as well. Ink pens and paper will be provided but please bring along your pencils, erasers and any plants or photographs you wish you draw from on the day. Book in advance for this workshop, contact for the visitor centre for details. https://www.aucklandbotanicgardens.co.nz/retired-events-do-not-publish/stippling-art-for-adults-28-jan/
Auckland Botanic Gardens, 102 Hill Road, Auckland 2105, New Zealand
Auckland Botanic Gardens
botanic.gardens@aucklandcouncil.govt.nz
Add to calendar
Email us