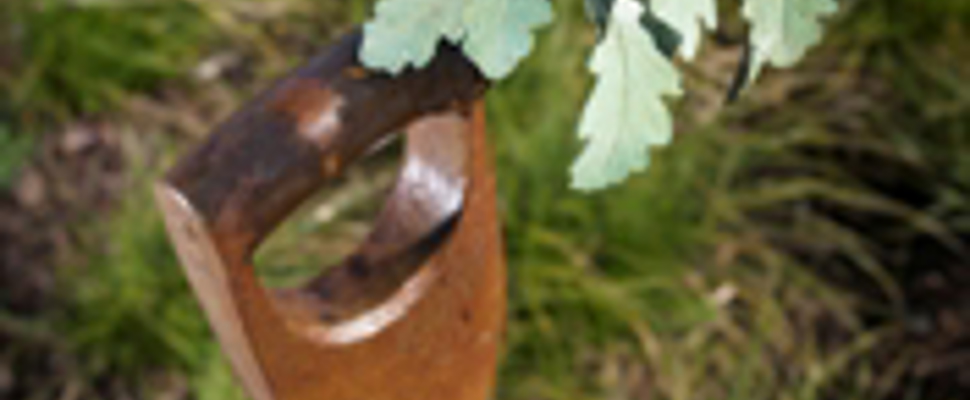 Sunday at the Gardens 17 Jan
Enjoy live music and guided walks every Sunday.
11.30am – 2.30pm Live music: Wakakura
1pm Artist-guided walk: Jim Wheeler
Join us on a guided walk to see highlights of the sculpture trail with Jim Wheeler. Jim is a renowned medal and large-scale artist. Having studied both art and biology at university, Jim describes himself as an amateur botanist. 
Jim's piece 'Object of Devotion' adorns the wall of the visitor centre as part of our permanent collection. His piece 'Regeneration: Oak Garden Fork | Regeneration: Oak Garden Spade' featured in the 2013/14 exhibition.
Meet at Huakaiwaka visitor centre. 
Sunday
17 January 2016
All day
Free
2016-01-17
2016-01-17
Pacific/Auckland
Sunday at the Gardens 17 Jan: All day
Sunday at the Gardens 17 Jan: All day Free Enjoy live music and guided walks every Sunday. 11.30am – 2.30pm Live music: Wakakura 1pm Artist-guided walk: Jim Wheeler Join us on a guided walk to see highlights of the sculpture trail with Jim Wheeler. Jim is a renowned medal and large-scale artist. Having studied both art and biology at university, Jim describes himself as an amateur botanist.  Jim's piece 'Object of Devotion' adorns the wall of the visitor centre as part of our permanent collection. His piece 'Regeneration: Oak Garden Fork | Regeneration: Oak Garden Spade' featured in the 2013/14 exhibition. Meet at Huakaiwaka visitor centre.    https://www.aucklandbotanicgardens.co.nz/retired-events-do-not-publish/sunday-at-the-gardens-17-jan/
Auckland Botanic Gardens, 102 Hill Road, Auckland 2105, New Zealand
Auckland Botanic Gardens
botanic.gardens@aucklandcouncil.govt.nz
Add to calendar
Email us