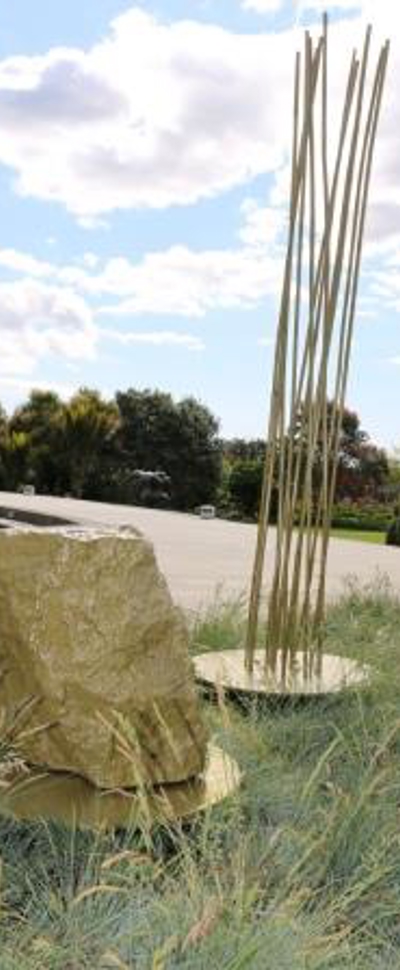 Sunday at the Gardens 24 Jan
Enjoy live music and guided walks every Sunday.
11.30am – 2.30pm Live music: Mike Nisbet - Dixie Jazz
1pm Artist-guided walk: Natalie Guy
1pm - 4pm Nature journaling for adults with Sandra Morris.
Find out more.
Enjoy some great music in the sun with Mike Nisbet - Dixie Jazz at Huakaiwaka visitor centre. 
Artist Natalie Guy leads today's guided walk. This is the first time Natalie has featured at Sculpture in the Gardens, with her work karesansui.
Natalie Guy, artist of karesansui
Sunday
24 January 2016
All day
Free
2016-01-24
2016-01-24
Pacific/Auckland
Sunday at the Gardens 24 Jan: All day
Sunday at the Gardens 24 Jan: All day Free Enjoy live music and guided walks every Sunday. 11.30am – 2.30pm Live music: Mike Nisbet - Dixie Jazz 1pm Artist-guided walk: Natalie Guy 1pm - 4pm Nature journaling for adults with Sandra Morris. Find out more. Enjoy some great music in the sun with Mike Nisbet - Dixie Jazz at Huakaiwaka visitor centre.  Artist Natalie Guy leads today's guided walk. This is the first time Natalie has featured at Sculpture in the Gardens, with her work karesansui. Natalie Guy, artist of karesansui https://www.aucklandbotanicgardens.co.nz/retired-events-do-not-publish/sunday-at-the-gardens-24-jan/
Auckland Botanic Gardens, 102 Hill Road, Auckland 2105, New Zealand
Auckland Botanic Gardens
botanic.gardens@aucklandcouncil.govt.nz
Add to calendar
Email us