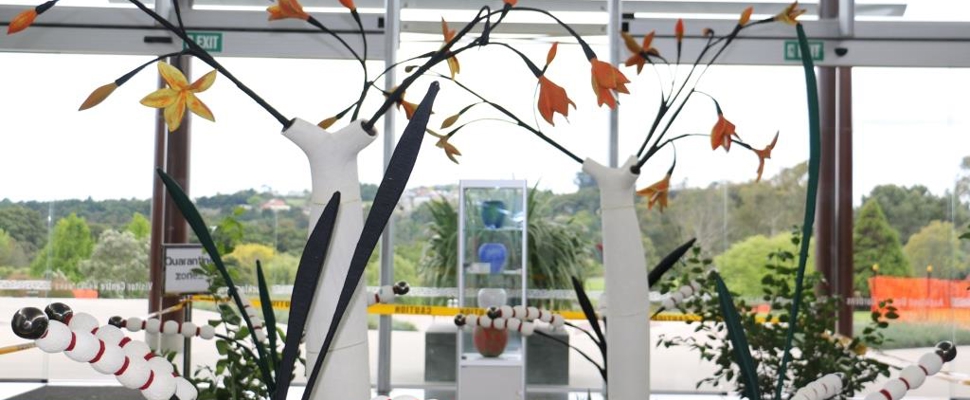 Sunday at the Gardens 27 Dec
Enjoy live music and guided walks every Sunday.  
11.30am – 2.30pm Live music: Mojave 
1pm Artist-guided walk: Todd and Karuna Douglas 
Listen to Auckland's finest contemporary jazz quartet - Huakaiwaka visitor centre. 
Join Todd and Karuna Douglas on a guided walk to see the highlights of the sculpture trail. Learn secrets from these artists who featured in the last exhibition and this year have a piece for sale Huakaiwaka visitor centre. Meet at Huakaiwaka visitor centre for the walk.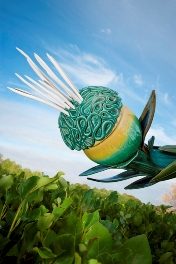 Todd and Karuna's piece 'Alien Invaders' was selected for the 2013/14 Sculpture in the Gardens exhibition. 
Sunday
27 December 2015
All day
Free
2015-12-27
2015-12-27
Pacific/Auckland
Sunday at the Gardens 27 Dec: All day
Sunday at the Gardens 27 Dec: All day Free Enjoy live music and guided walks every Sunday.   11.30am – 2.30pm Live music: Mojave  1pm Artist-guided walk: Todd and Karuna Douglas  Listen to Auckland's finest contemporary jazz quartet - Huakaiwaka visitor centre.  Join Todd and Karuna Douglas on a guided walk to see the highlights of the sculpture trail. Learn secrets from these artists who featured in the last exhibition and this year have a piece for sale Huakaiwaka visitor centre. Meet at Huakaiwaka visitor centre for the walk.      Todd and Karuna's piece 'Alien Invaders' was selected for the 2013/14 Sculpture in the Gardens exhibition.  https://www.aucklandbotanicgardens.co.nz/retired-events-do-not-publish/sunday-at-the-gardens-27-dec/
Auckland Botanic Gardens, 102 Hill Road, Auckland 2105, New Zealand
Auckland Botanic Gardens
botanic.gardens@aucklandcouncil.govt.nz
Add to calendar
Email us