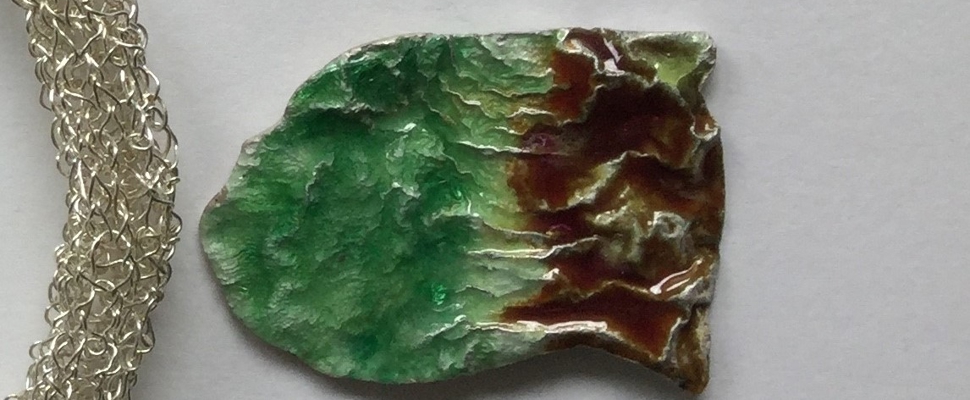 Brenda Hart - jewellery reticulation demonstration
Auckland jeweller Brenda Hart is the 2019 Friends of the Gardens artist in residence. She has a long fascination with the botanical world and has used plants as inspiration for many of her designs, drawn to the shapes and forms of flowers, leaves and trees.
Brenda has a small exhibition of work she has been creating as a result of her residency as the Friends visiting artist. The cabinet display is located in the gallery of our Huakaiwaka visitor centre. Brenda will also be demonstrating some of her techniques for creating jewellery during the exhibition.
Join her on Saturday 13 July - 10am - 2pm
Brenda will be demonstrating the process of reticulation by which metal is made to draw itself into ridges and valleys, creating a unique texture. The buckling is the result of the different cooling rates of the metals used. Copper plays an important role in reticulation, mixed at a higher content than sterling silver, it generally enhances the results.

Photo: Tea Tree - Springtime - enamelled reticulation