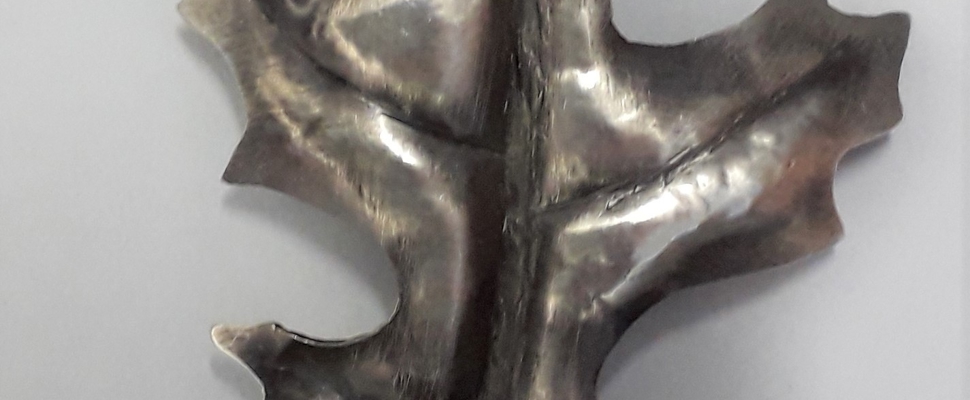 Brenda Hart repoussé demonstration
Auckland jeweller Brenda Hart is the 2019 Friends of the Gardens artist in residence. She has a long fascination with the botanical world and has used plants as inspiration for many of her designs, drawn to the shapes and forms of flowers, leaves and trees.
Brenda has a small exhibition of work she has been creating as a result of her residency as the Friends visiting artist. The cabinet display is located in the gallery of our Huakaiwaka visitor centre. She will also be demonstrating some of her techniques for creating jewellery during the exhibition.
Join Brenda Saturday 29 June - 10am - 2pm
Demonstration technique: repoussé. 
The image is an oak leaf broach made using the repoussé method. It is one of the oldest metalsmithing techniques in the world. This ancient process gives form to a sheet of metal by pressing it out from the back to the front using hammers and punches (tools that can be seen on display).
The exhibition is FREE and runs through to October 2019.
Look out for more demonstration days throughout the exhibition via the website 'What's On' and our Facebook site.