Drumming performance
Come along to this vibrant drumming performance by Kumo Taiko.
Kumo Taiko is a community drumming group which bases its style on Japanese drumming but with a mix of other elements such as martial arts, dance movements and other Asian influences.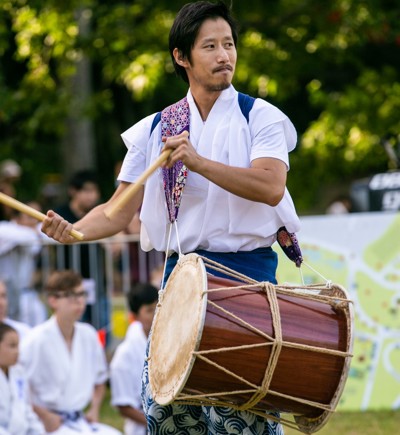 Taiko performance is a combination of many components including technical rhythm, stance, synchronized movement and carefully choreographed presentation.  It is dynamic and powerful but at the same time graceful to watch.
Kumo Taiko performed regularly at the annual Lantern Festival, Japan Day, Synthony Auckland, Synthony Hamilton, and most recently the 7000-strong Synthony event in New Plymouth.
Visit www.kumotaiko.co.nz for more information or to get involved.