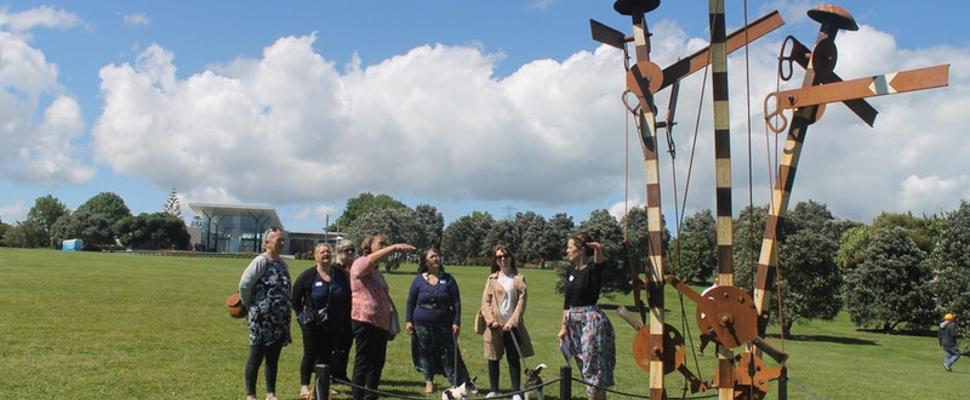 Make Moments Sculpture Tour
Please click this link to book your place.

Join Connect the Dots facilitators Andrea, Selina and the two foxies, for a relaxed conversation drawing connections between the ideas and themes in four sculptures. This tour will focus on the sculptures in closest proximity to the Visitor Centre.
This tour is highly recommended for visitors who enjoy a gentle pace. These works that are in close proximity to each other allowing for a relaxing morning. Stools will be provided so that we can comfortably chat for a time at each of the artworks.
http://www.sculptureinthegardens.nz/
Every
Thursday
from Thursday
18 Jan 2018
to Thursday
22 Feb 2018
10am - 11.30am
Free - booking required
Email us