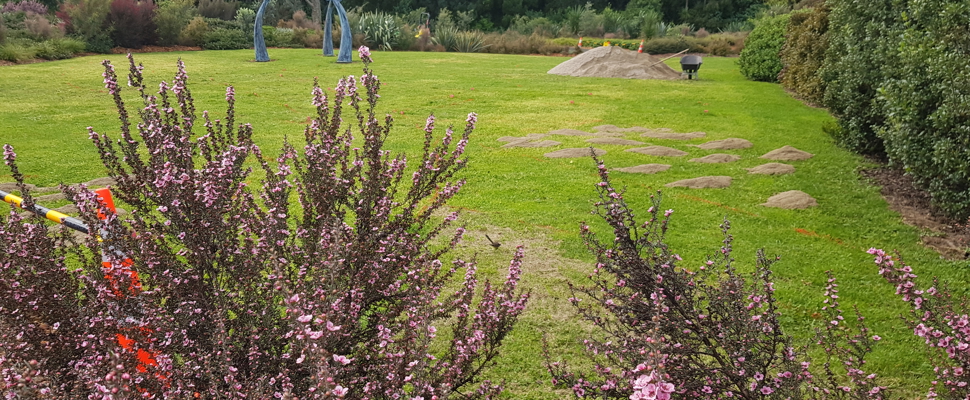 Work has begun on our new Ornamental Mānuka Garden.
Sitting just to the north of Native Plant Ideas Garden the new garden will display the best mānuka (Leptospermum scoparium) cultivars, including Auckland Botanic Garden's own wiri series.
Nestled within the garden is Chris Moore's sculpture 'Entwined', which was purchased by the Friends of the Gardens during the 2019/20 Sculpture in the Gardens.
Garden curator Jeffrey Jones says the garden will bring visitors close to the plants, with mulitple pathways, nooks, and angles. The garden bed design is based on the geometric shapes of a mānuka seedhead.
The garden will open in mid-2022.