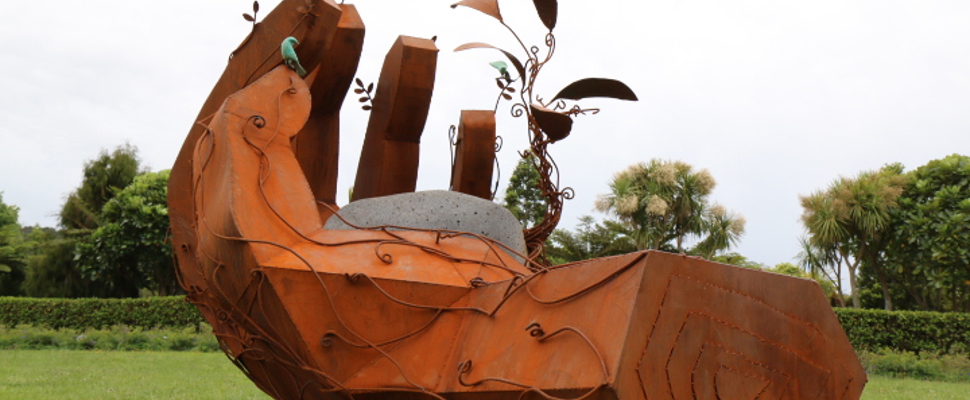 Huge bees have built a honeycomb in the edible garden, a giant hand cradles a sprouting seed beside the roses, while the bronchioles of steel lungs branch like silhouetted tree roots above the blooms of the perennial garden.
Which means one thing - its Sculpture in the Gardens time.
The 7th biannual event opens on November 17 with 20 new sculptures on display throughout the gardens until 1 March 2020.
The event adds to the beauty of our botanical collections, says Auckland Botanic Gardens manager Jack Hobbs. "And I think this is going to be one of the most exceptional exhibitions we have held."
Visitors to the exhibition will also be able to follow the newly reworked Pacific Pathway which guides visitors though much of the main gardens and plantings.
"It is great to be able to celebrate the opening of the Pacific Pathway and the wonderful works in this exhibition. I think this is the start of a whole new experience for visitors in terms of how they interact with our plants and the pleasure they get from their visit."
The last Sculpture in the Gardens in 2017/18 attracted close to 400,000 visitors to the Gardens.
Visit: sculptureinthegardens.nz
Gallery