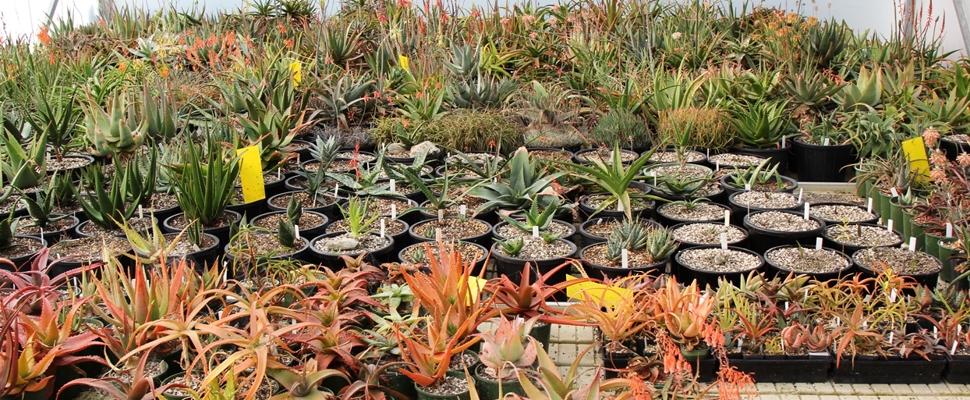 Staff at the Auckland Botanic Gardens are super excited about a large collection of aloes generously bequeathed to us by Nelson gardener Geoff Etherington.  We think this may be one of the largest collections of aloes in cultivation, and it's a very valuable collection for research and conservation. 
Of the 550 Aloe species in the world, our new collection has 390 species. The collection has species from many interesting places including Yemen, Kenya, Somalia, Saudi Arabia and Zimbabwe. The greatest diversity of aloes is found in South Africa and Madagascar which made up the bulk of the collection.
Our team went to Nelson to label and record information about every single plant. They were carefully packed onto a truck and driven to Auckland, arriving safely a few days later in perfect condition. The new arrivals stay in quarantine for one month before we plant them into the Gardens.
 They will provide a spectacular display during winter and no doubt the birds will love drinking nectar from the flowers.