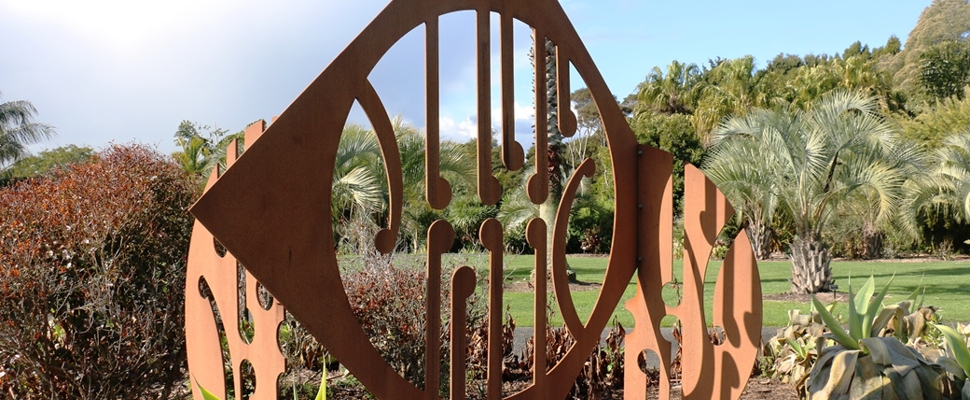 Dr Richard Cooper's sculpture Awhi Rito has been reinstalled at the Auckland Botanic Gardens.  Awhi Rito was commissioned by the Gardens for their 'Sculpture in our Garden' exhibit at the Ellerslie Flower Show in 2007 – and was awarded a silver medal.
The exhibit exposed visitors to large-scale sculpture in a garden setting and gave the Auckland Botanic Gardens a platform to promote art in the gardens, in the lead up to the inaugural Sculpture in the Gardens exhibition (2007/08). 
Dr Cooper was on the curatorial panel for the first Sculpture in the Gardens exhibition and played an integral part in creating what is now a prestigious event in Auckland's exhibition calendar. 
Visit Awhi Rito in the Palm Garden.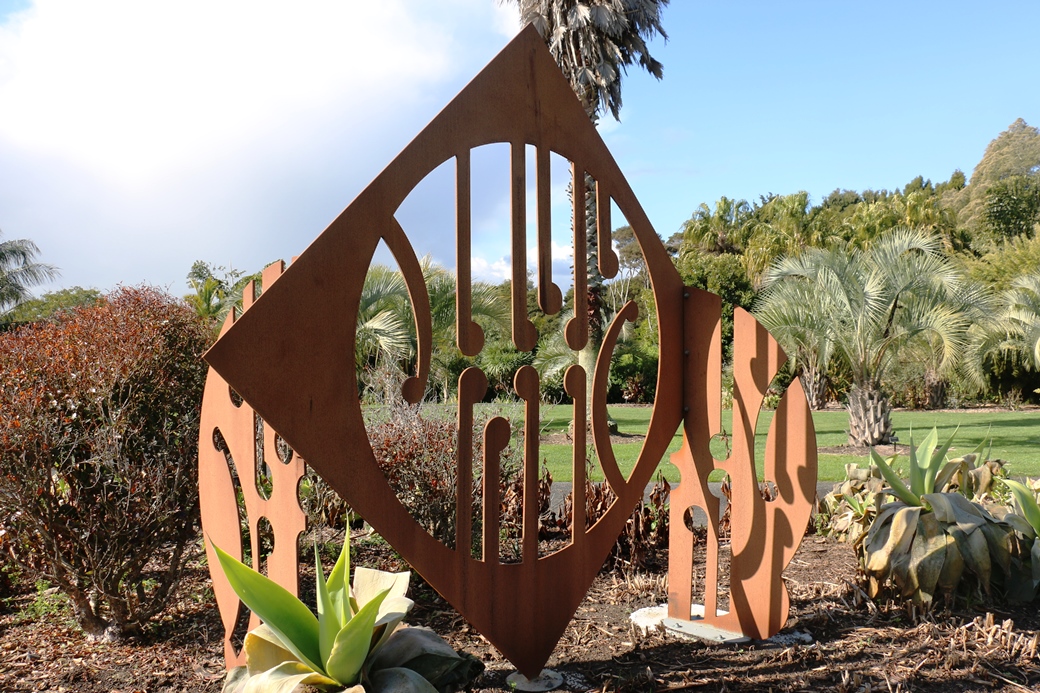 Awhi Rito: Family. Balance. Harmony. Awhi rito is a symbol of the harmony within a family and a group of people. Each of the three pieces are individual – just as individuals make up a family, a group and a society and, although different, each share the same symbol: the symbol for people.