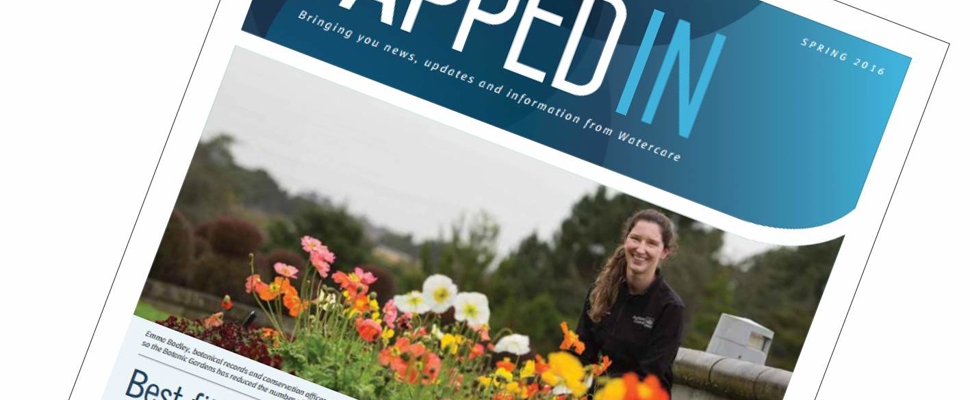 Did you see our Emma in the Waterwise newsletter?  Here's the full story:
Best-fit botany works for home gardens, too
With 64 hectares of gardens to care for, it is no surprise the Auckland Botanic Gardens at Manurewa has taken a sustainable approach to water management.
"We try to incorporate water-sensitive design as much as possible," explains Emma Bodley, botanical records and conservation officer.
There are many aspects of this waterwise approach that are simple to apply to household gardens. The easiest thing you can do, however, is to take note of the climate and conditions of your garden and choose plants that are a good fit.
"Often gardeners think if plants die it's their fault but a lot of the time they're just using the wrong plants for the climate here," Emma says. All of the 10,000-plus plants at the Botanic Gardens have had to prove that they can survive in Auckland's climate.
"Apart from the nursery, most of the gardens here don't have an irrigation system, so we have to use plants that are suitable for the climate and garden," she explains. "New Zealand native plants are fantastic options for home gardens because they have adapted well to our climate over time and don't need much pampering or extra watering. They also add interesting texture and colour and look good in all seasons."
There are many other plants that don't need a great deal of watering and still look great over summer – you just need to choose ones that work with your garden's soil type, drainage situation, and the amount of sun, wind and rain it receives.
"It's also important to plant at the correct time of year – autumn for trees and shrubs, and spring for perennials," Emma adds. "This will ensure that plants can cope with minimal water during summer."
Staff at the Botanic Gardens are always happy to talk about suitable plants, and your local garden centre is also a great place to go if you need advice.