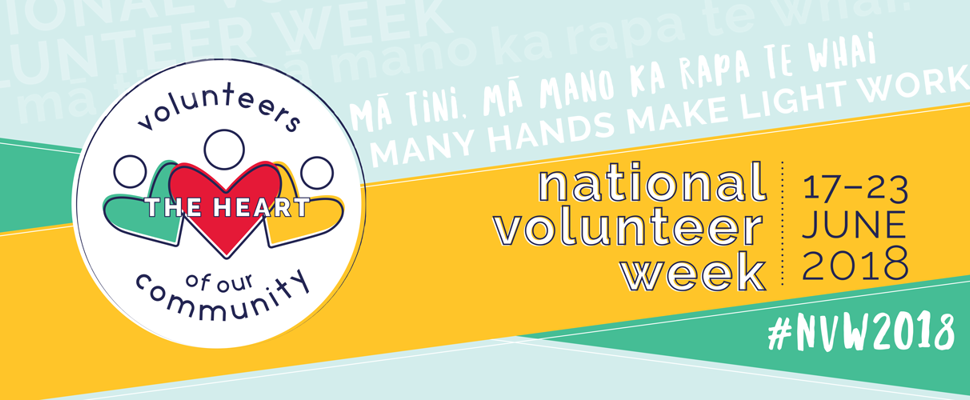 National Volunteer Week celebrates the importance of volunteering in New Zealand and the goodwill of the people who give up their time for it. The theme for this year is: Volunteers, The Heart of our Community – By many, the work will be completed, Mā tini, mā mano, ka rapa te whai. The aim is to remind people of the central and inseparable role of people in keeping volunteering alive.
While the number of Kiwis involved in volunteering has increased over the past decade, the amount of hours worked has decreased. This means, now more than ever, the immensely positive impact of volunteering, felt throughout our communities, the economy and the people themselves needs to be highlighted. 
 More than simply providing programmes and services, the volunteer industry strengthens community bonds while also extending and deepening the public's engagement with their regions.
 Scott Miller, Chief Executive of Volunteering NZ says: "Communities big and small, throughout the country rely on the goodwill and passion that Kiwis have for their communities". The theme for National Volunteer Week 2018 highlights the human side of volunteering, showing people not only is volunteering good, it's good for you and your community.
 National Volunteer Week 2018 runs from June 17-23.
Find out more about volunteering at the Gardens.