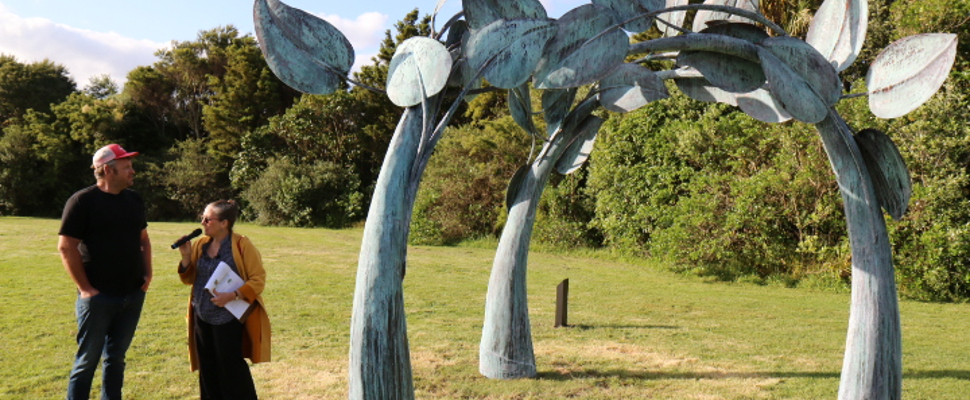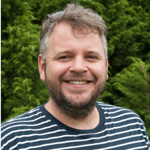 The rising trunks and interlocking leaves of Chris Moore's sculpture 'Entwined' have been chosen as the Friends Acquisition Award for the 2019 Sculpture in the Gardens.
The work will join 20 other sculptures in the Garden's permanent collection.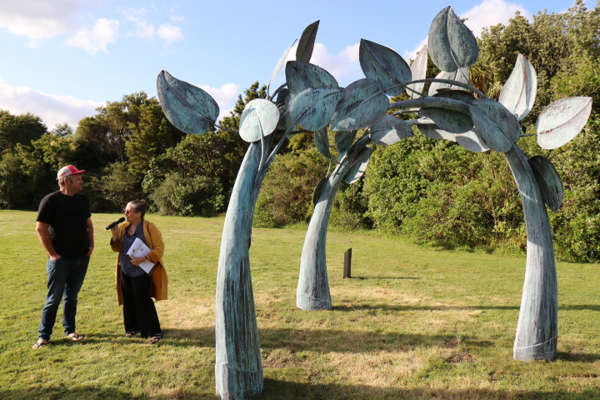 Chris Moore being interviewed by member of Sculpture in the Gardens curatorial team Linda Tyler
Gardens manager Jack Hobbs said: "The flamboyant tangle of large leaved plants depict human endeavours to control nature. This large steel work is painted with a product containing copper filings, producing an intriguing patina."
The work can be found it the Garden's central lawn.
Artist bio:
Chris Moore has been a full time designer and artist for over 20 years. Originally focusing on oil painting and portraiture, he later moved his attention to metalwork, completing an apprenticeship in traditional blacksmithing in Europe and then training in Bronze casting using the "lost wax" method.
After returning to New Zealand in 2003 Moore established his studio in Oratia and has since been creating and exhibiting his work in both painting, as well as forged steel, bronze, stainless steel and wrought iron. He has shown his work in solo and group exhibitions.
His work appears throughout New Zealand and overseas, with commissions in both private and public collections, including Waitakaruru Arboretum and Sculpture Park and the Mairangi Bay town centre. Moore's work has appeared in NZ Sculpture OnShore, Sculpture on the Peninsula and Shapeshifter.