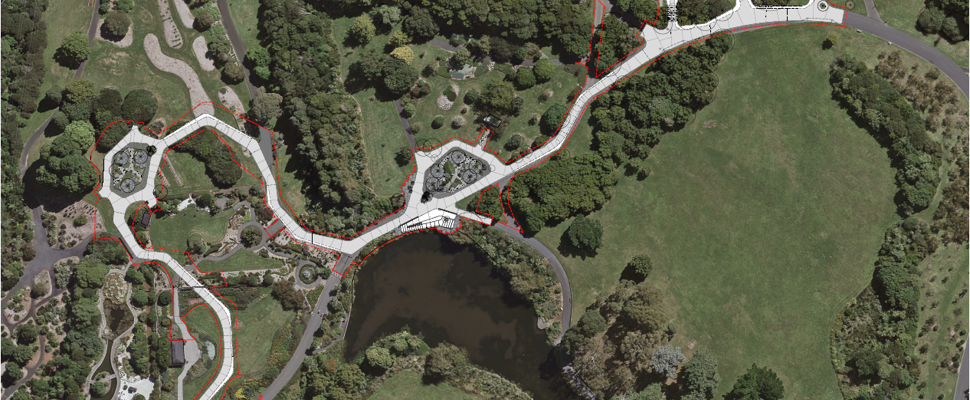 Following our Botanic Gardens Master Plan, we are creating a new pathway through the Gardens to enhance access to our garden collections and improve visitor experience. This development will link our garden collections together via a dedicated path for pedestrians.
Construction is now under way and is expected to finish in Autumn 2019. During this period, some areas and access ways in the Gardens will be closed at times to keep visitors safe. Information will be posted in the Visitor Centre, and detour signs will be on site in the Gardens.
We regret that some areas may not be accessible for visitors with limited mobility or those using pushchairs, mobility scooters or wheelchairs. Please see staff in the Visitor Centre for more information and detour signs for alternative routes through the Gardens.
Find out more about this development here.