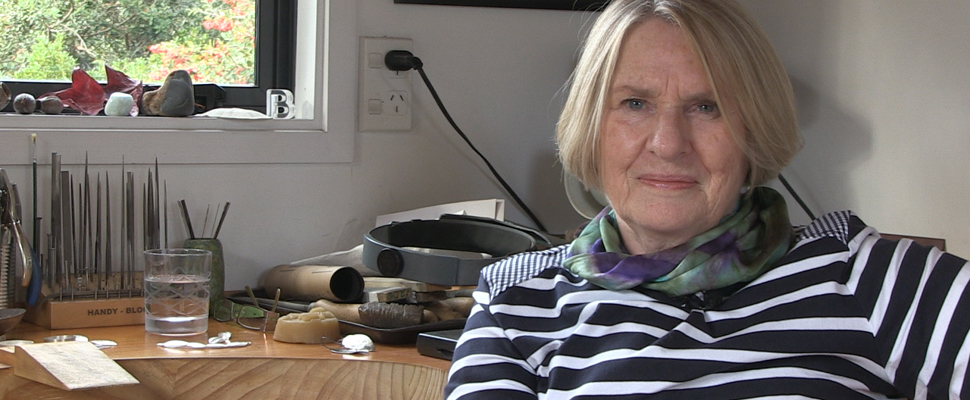 In the 1970s Brenda Hart walked past an advertisement in downtown Auckland offering night classes in silversmithing.
She enrolled and discovered a love for working with metal: "I loved making spoons," she says.
But becoming a fulltime jeweller had to wait for several years. It wasn't until her children were grown up that she could take the time to study jewellery full time. She enrolled at Hungry Creek Art and Craft School, winning a scholarship to complete her final year.
Her jewellery is often inspired by social issues but she also has had a long interest in interpreting forms found in the botanical world.
As the Garden's 2019 Artist in Residence Brenda will be working from time to time in the Visitor's Centre, where you can also find an exhibition of work made for the residency, and a video showing her creative process.
The exhibition includes pieces inspired by the pōhutukawa, harakeke (flax) flower, seed pods, gum leaves and mangroves. Even the intricate floral form of the carrot weed makes its way into her designs.
Almost all the plants that gave her inspiration can be found within the Auckland Botanic Gardens and we encourage visitors to go out into the Gardens and take a closer look at the plants looking for any forms that take your eye.
Can you find something that you think would look good in silver?
The exhibition opens on Saturday 20 June and runs through to October 2019