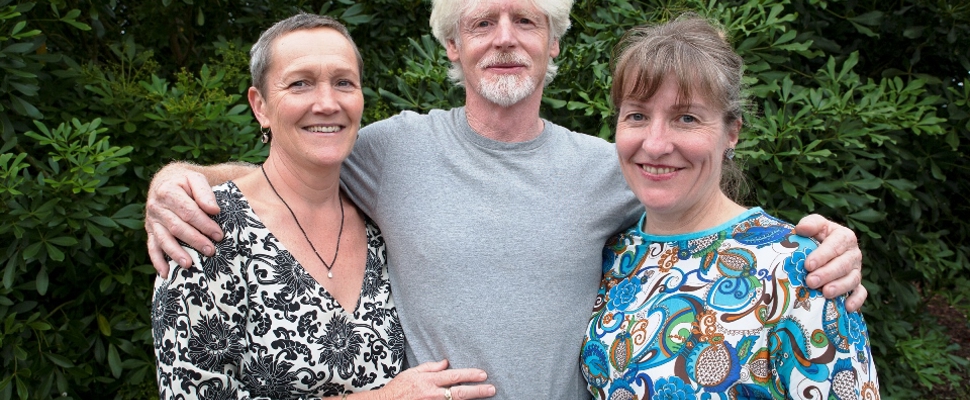 It's time to go behind the scenes of one of New Zealand's outstanding sculpture events.
The talented and skilled curatorial team for the fifth Sculpture in the Gardens 2015-2016 exhibition, hosted by the Friends of the Auckland Botanic Gardens, consists of Rachel de Lambert, Richard Mathieson and Linda Tyler.
Rachel is a landscape architect with more than 25 years' experience in design, as well as in collaboration with artists and sculptors. She describes her skills as a combination of thinking about the 'art of art in the garden' and a good practical awareness of what works.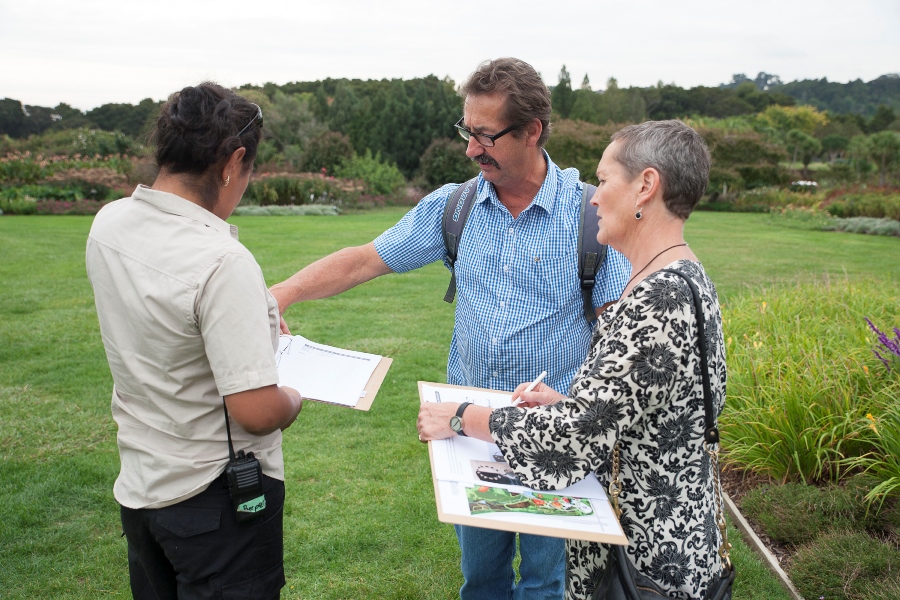 "I look for works that fit into the theme of the garden, that add particular meaning, contemplation, joy and whimsy to the gardens, balanced against needing to be robust over the three month period of the exhibition," Ms de Lambert says.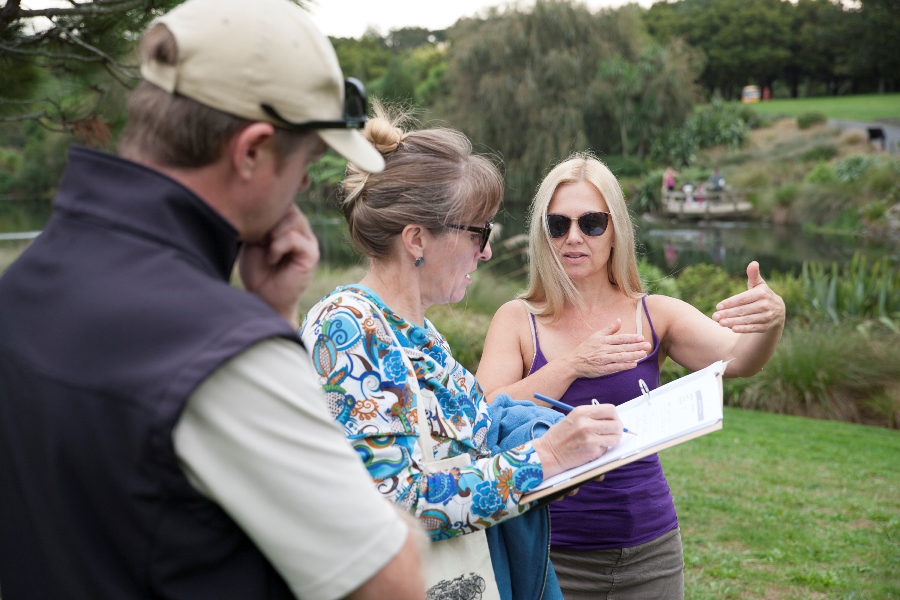 A new face on the panel is Linda Tyler, who has worked as a curator since 1989 and is currently at the Gus Fisher Gallery, University of Auckland. She enjoys "working with the beautifully landscaped Auckland Botanic Gardens and thinking about how the humanly crafted sculptures will complement the plantings".
Richard Mathieson is a sculptor who has been involved in the event since its inception and has presented the indoor Huakaiwaka exhibitions for all five Sculpture in the Gardens events. He enjoys being involved with the exhibition which aims to present excellent New Zealand sculpture in the splendid gardens to a diverse audience. 
"I enjoy working with the long established project team developing all aspects of the show and my liaison role with the sculptors and the operations staff at the Botanics is particularly rewarding," Richard says. "It is a privilege to work with my co-curators to select and site a show that we hope will be thought provoking and inspirational."
As well as selecting the works of 21 artists to create pieces for the event, the curatorial panel are involved in selecting the Supreme Award winner, which will be announced at the exhibition opening. And when you ask them what they are looking for – each has a different view with Richard looking for a "virtuoso work" while Rachel says the winning work needs to have that "X-factor".
"It's that point of lift off from the mundane execution of an idea to create something which is astonishing in its conceptual or technical brilliance," Ms Tyler says.
The exhibition will open to the public on Sunday 29 November 2015 through to Sunday 6 March 2016 at Auckland Botanic Gardens, an Auckland Council facility.