On Tuesday 22 June almost 30 volunteers took part in the annual Pā Harakeke cleaning day.
Every year the harakeke are cut back to keep the plants healthy and productive. Many of the volunteers are weavers who use the collection as a source of material for their work.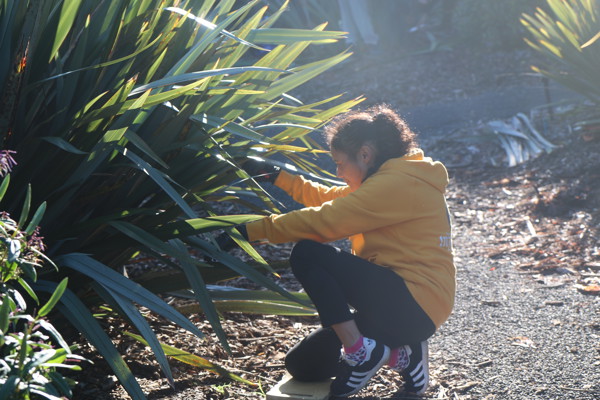 LadyJane Moka inspecting a plant before cutting it back.
The harakeke is cut back to its core grouping of the awhi rito (parents) protecting the the rito (child). This keeps the core of the plant healthy and lets airflow around the leaves to reduce the risk of disease.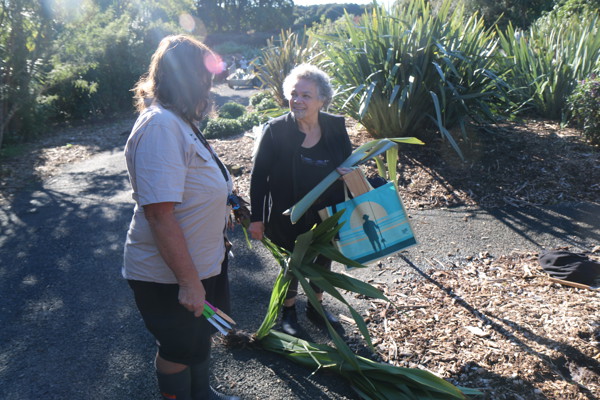 Pā Harakeke curator Angela Anstis talks with volunteer and weaver Hannah Gurnick.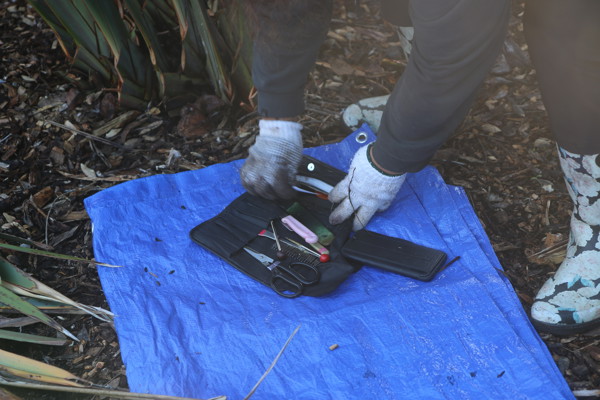 Some of the tools of the trade.
Cutting the harakeke.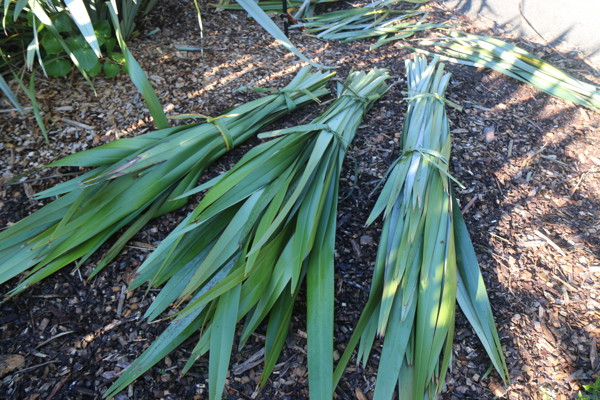 The cut harakeke is bundled ready to be taken away for weaving.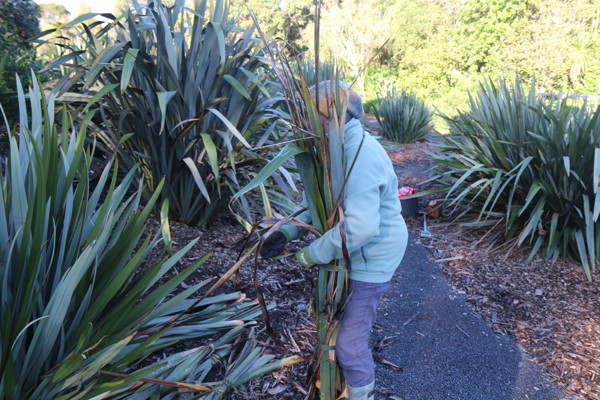 Volunteer Barbara Brodien bundling harakeke leaves.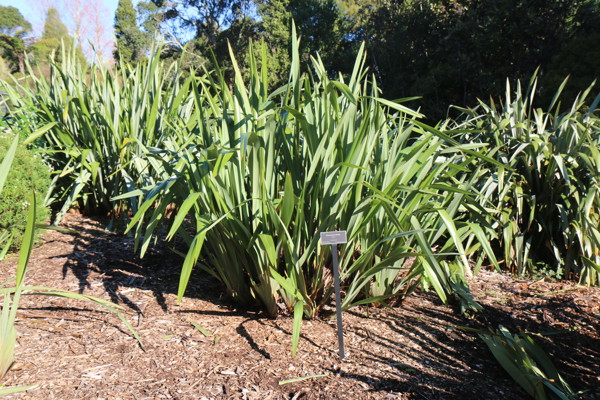 Cleaned harakeke at the end of the day's work.