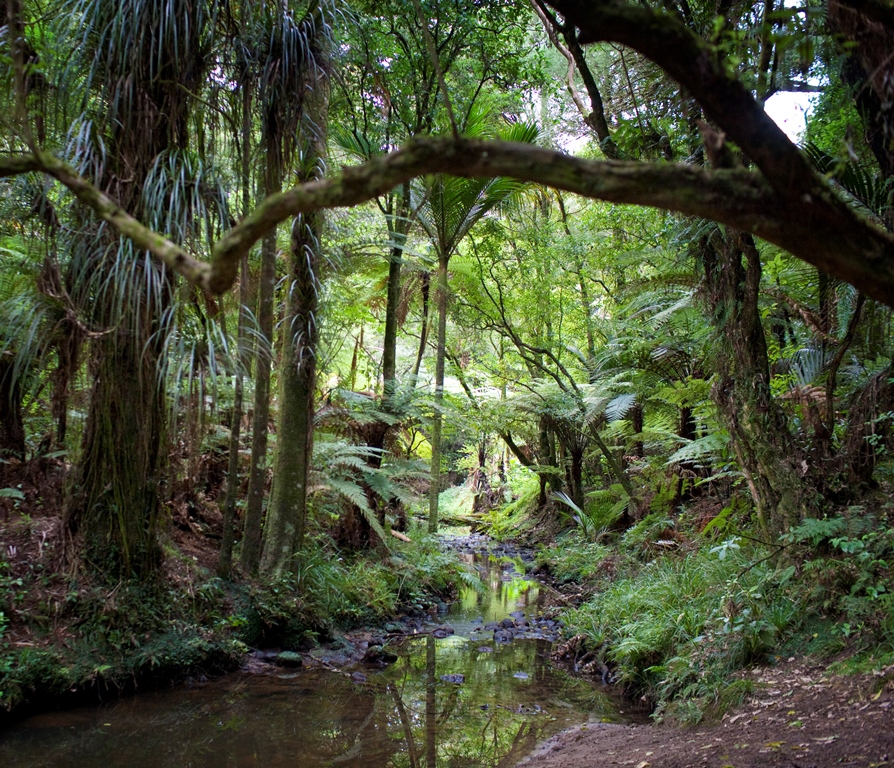 The Puhinui stream flows through suburbs, ancient forest, parks, the Auckland Botanic Gardens and industrial estates on its 12km journey to the sea.
The Beautification Trust is organising the second 'Te Puhinui Big Clean' event to get local people, businesses and organisations involved in caring for the awa.
The last event, in 2016, saw 2000 volunteers remove about 6 tonnes of rubbish from the Puhinui's banks, including about 200 shopping trolleys and 300 car tyres.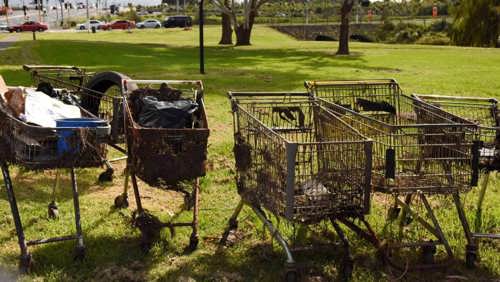 Shopping trolleys removed during the clean up in 2016.
Beautification Trust ceo Daniel Barthow says they are hoping to recover less rubbish this year.
"It is really about now going back and seeing where things are at, and making them even better."
The clean-up is not just about removing rubbish. It is also a chance for people to connect to nature, to connect to the awa, and to get closer to the local landscape.
"What we really want to see is not just a one day clean up but a real engagement from individuals, groups and businesses. We are hoping they will adopt a spot of the Puhinui to care for."
Volunteers will assemble at the Botanic Gardens event site at 8.30am (enter at the Everglade drive entrance) and be assigned to an area of the stream. Buses will drop people off at their site for a few hours of rubbish removal before returning to the Gardens at 12.30pm for a bbq, performances, and kid friendly activities.
Daniel recommends volunteers wear mucking about clothes.
Click here to register for the clean up
A few facts about the Puhinui
12km long
22,000 m2 catchment
45 schools and 56 open spaces in close proximity
Flows through 7 suburbs
The event is organised in conjunction with Panuku, with support from the Wiri Business Association, Business Manukau, Auckland Botanic Gardens and CityCare.