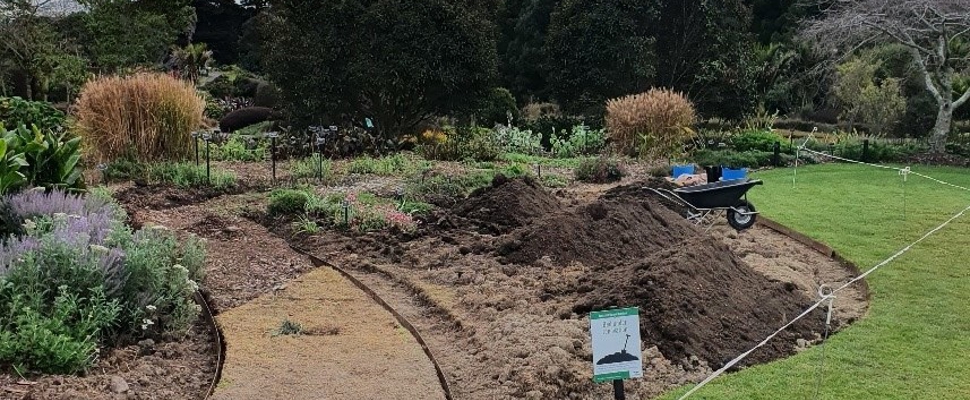 A couple of areas of the Garden are undergoing a few changes. Our much-loved Rose Garden is being given a refresh while our Perennial Garden is getting a tweak that will bring visitors more intimately among the blooms.
Anyone who has visited recently will know the Rose Garden doesn't have many roses at the moment (see the image below).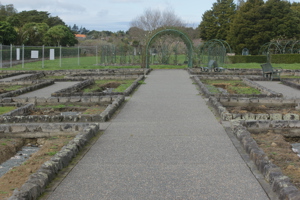 The old Stage 2 trial beds have been dug up and new soil and compost is going in to host a new look. The refurbished beds will be known as the Rose Gallery and will showcase the best of the roses suited to Auckland conditions (all our roses are spray free).
The roses in the Rose Gallery will be organised by a colour plan and planting is due to begin at the end of September and into October.
The impetus for the change was that with fewer new roses coming to market the need for trials beds has fallen. The existing stage I trial beds remain.
Perennial Garden
Over at the perennials a new bed is being created that will bring visitors a greater sense of being among the blooms.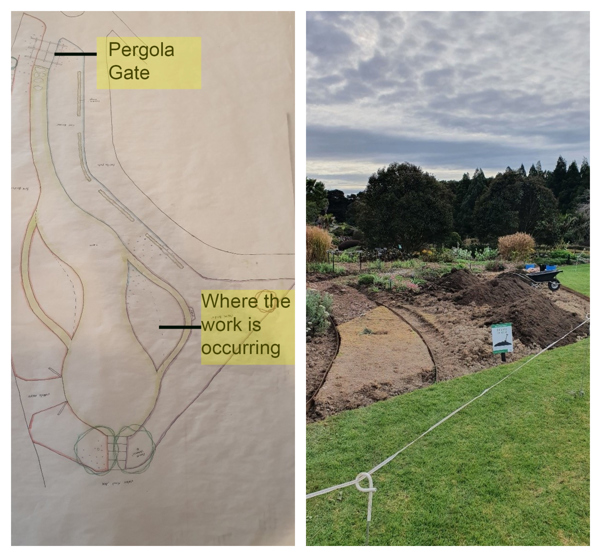 A narrow lawn path (1.3m) is being built through the border. If we get good feedback from the public a similar path will be built on the other side of the Perennial Garden.
Meanwhile, the Perennial Garden is lawn is closed to allow it time to recover as it was looking a bit tired. The garden will reopen when the Prunus 'Awanui' flowering cherries bloom – likely to be sometime in late September (visit our facebook page for our 'Cherry Blossom Watch' updates: www.facebook.com/aklbotanicgardens/).