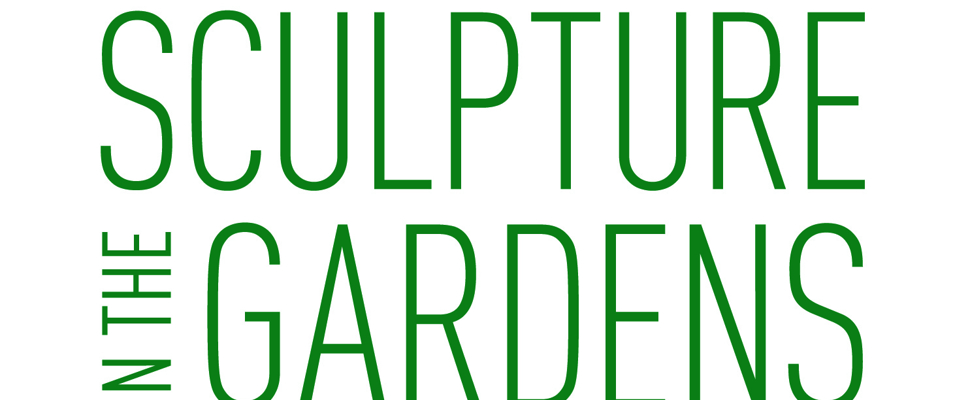 Growing great art at the Auckland Botanic Gardens
Inspired by the sweeping lawns, cool lakes, bright perennials and scented roses of Auckland Botanic Gardens, 22 sculptors will present fresh new works in November at the start of the 2017 Sculpture in the Gardens exhibition.
Sponsored and managed by the Friends of the Auckland Botanic Gardens, this biennial exhibition will run for the whole summer, and be even more lively and provocative than ever, featuring established and emerging artists.
Clever and imaginative approaches to working with the Auckland Botanic Gardens site delighted this year's Curatorial Panel of art curator Linda Tyler, landscape architect Rachel
de Lambert and sculptor Terry Urbahn. "We were amazed by the creativity and ingenuity of the proposals. Sculptures will range from the simple classicism of a golden bough attached to trunk, to a giant red pom pom tethered to the lawn," says art curator Linda Tyler.
Structural engineers will be behind the designs. "Making sure that sculptures in the public arena are strong enough to withstand the public's attention and the occasional adverse weather event is all part of the challenge" says Rachel de Lambert.
"Nothing beats the popularity of Sculpture in the Gardens" notes Terry Urbahn. "Crowds of over 300 000 visit during the three and a half months it is on, and the event introduces the art crowd to the gardens and vice versa."
This year we are celebrating 10 years of Sculpture in the Gardens. Over past exhibitions the Friends of the Auckland Botanic Gardens have acquired works to add to their growing permanent sculpture collection. Much loved sculptures such as Llew Summers' Butterfly, Peter Lange's Campsite, and Bing Dawe's Tuna now adorn the Garden and are a magnet for children and adults alike. "It is a distinctive bit of place making," says Dianne Glenn, President of the Friends. "We are proud to be growing the reputation of the Gardens and promoting the creativity of New Zealand's sculptors."
Artists selected for this year's exhibition are up for two awards:
• The $10,000 McConnell Family Supreme Award – chosen by the Curatorial Panel and announced at exhibition start on.
• The People's Choice Award – chosen by votes from visitors and announced at the exhibition end.
Visitors can enjoy the Sculpture in the Gardens exhibition throughout summer, it runs from 11 November 2017 to 25 February 2018. Entry is free.
The artists selected for the 2017-2018 Sculpture in the Gardens are:
• Andrea Gardner and Brit Bunkley
• Anthony Cribb
• Bev Goodwin and Jeff Thomson
• Bryn Jones
• Christine Massey
• David Carson
• Donna Sarten
• Graham Bennett
• Jamie Pickernell
• Jim Wheeler
• John Edgar
• Lang Ea
• Louise Purvis
• Lucy Bucknall
• Natalie Guy
• Phil Neary
• Ramon Robertson
• Sam Duckor-Jones
• Samantha Lissette
• Wanda Gillespie.
For more information, visit www.sculptureinthegardens.nz or contact Kim Stretton, Event Manager - kim@sculptureinthegardens.nz, 021 836 420.