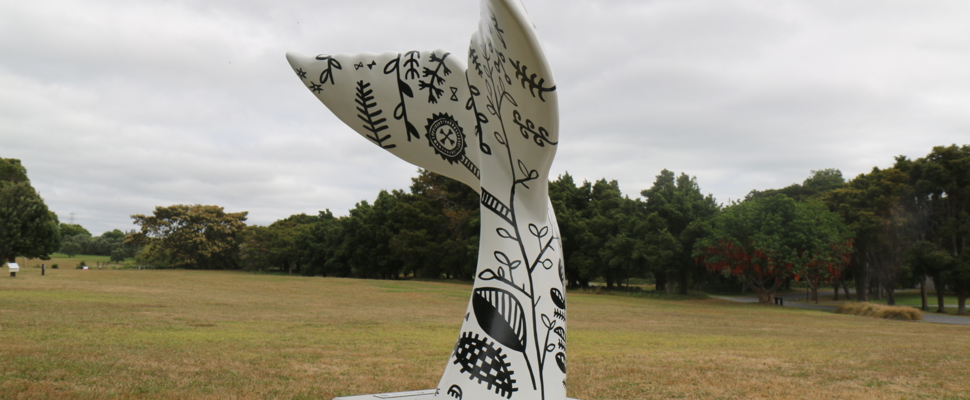 What does the tail of a whale have to do with plants in Auckland Botanic Gardens?
Well for a start you can see both on a visit to the Gardens, but the tail is also there to remind us that our actions on the land directly impact our beautiful, big, blue back yard – that the land and the sea is all part of one circulating system.
Auckland Botanic Gardens has teamed up with the Department of Conservation (DOC) to be part of the Whale Tales 2022. The Gardens is hosting one of the 80 whale tails that are dispersed across the city. We are working with DOC as part of our joint commitment to support healthy water in our streams.
Our tail has been painted by artist Cora-Allan Whickliffe and is called Visiting the Rock. Cora practices the traditional Niuean artform of barkcloth painting (hiapo) and has highlighted the noticeably botanical forms of Niuean hiapo in this work.
As well as hosting the tail we have also created a Botanic Gardens Whale Tale Trail that you can follow by scanning a QR code (see below) or click on this link. There are 12 stops on the 1.7km tour where you can learn about the value of stream side plants, issues with soil erosion, the damage done by dogs playing in the Puhinui stream, green roofs and our ambition to make the Gardens a zero waste site.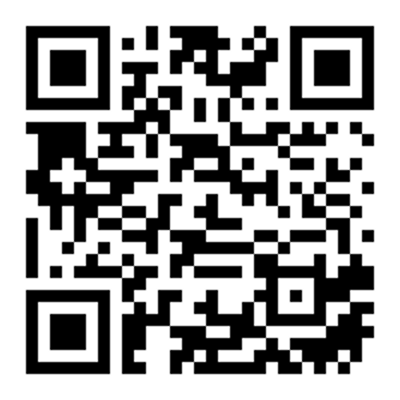 Scan the QR code with your phone to visit our Whale Tale trail - QR codes also on display at stops throughout the gardens.