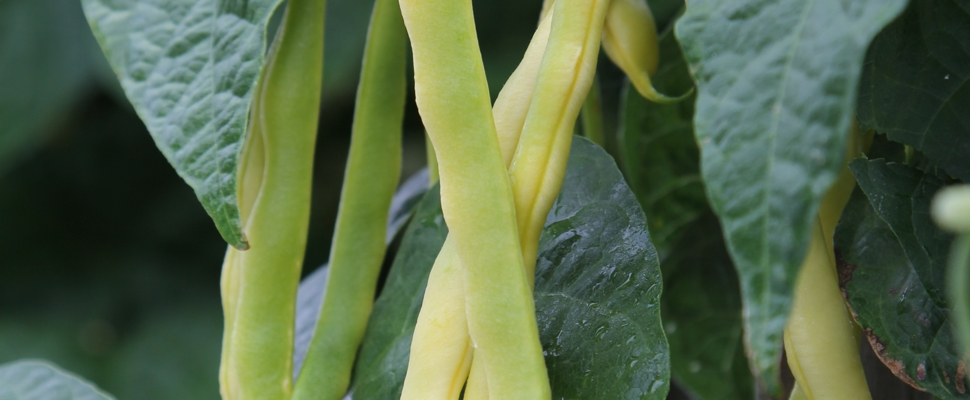 We've planted 44 types of climbing beans in the trial garden this summer. Cultivars include those that are good for use as freshly cooked green beans, for drying and shelling out. Our summer student is collecting all the information on fruiting period, any pest or diseases the plants get and monitoring their overall performance. 
We aim to select edible climbing beans that grow well in Auckland conditions with good disease resistance, quality cropping and strong growth.
Ask us or watch our website in 2018 on the Research page for results so you can grow the top varieties at home!