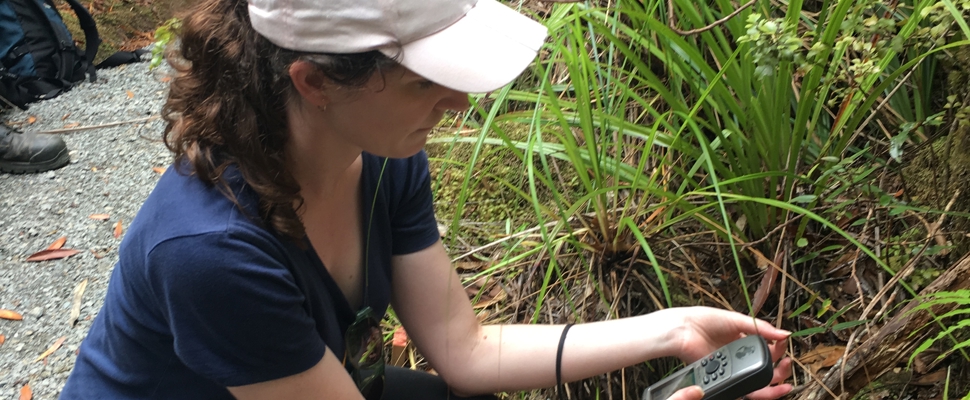 Botanic Gardens' staff recently helped Department of Conservation (DOC) staff on Great Barrier Island/Aotea, thanks to the funding from the Global tree Seed Bank Project, of Millenium Seed Bank (MSB), Kew, and the Garfield Weston Foundation. This opportunity arose thanks to DOC's partnership with the Botanic Gardens Australia New Zealand (BGANZ), of which the Auckland Botanic Gardens (ABG) is a member.
"Seed collection on Aotea was supported by the Millennium Seed Bank because of the high concentration of Myrtaceae species in one place." says Bec Stanley, who made the trip to Aotea with colleague Emma Bodley. "The canopy of the island is made up of Myrtaceae species with kanuka (Kunzea robusta) and pohutukawa (Metrosideros excelsa) being dominant elements of the landscape. It also has an endemic kanuka (Kunzea sinclarii) and populations of Parkinson's rata (Metrosideros parkinsonii) which has such a weird distribution including Aotea, Hauturu-o-Toi and northwest Nelson and nowhere else in between" says Bec.
Myrtle rust is an invasive plant disease thought to have blown here from Australia where it is widespread. Seed banking, or collecting seed to freeze for long-term storage, is one way we can buy time to mitigate the potential impacts of this disease. On the first trip Emma and Bec worked alongside DOC island staff, covering 35km of tracks in three days. A second trip back was when the team were able to collect the ripe fruit.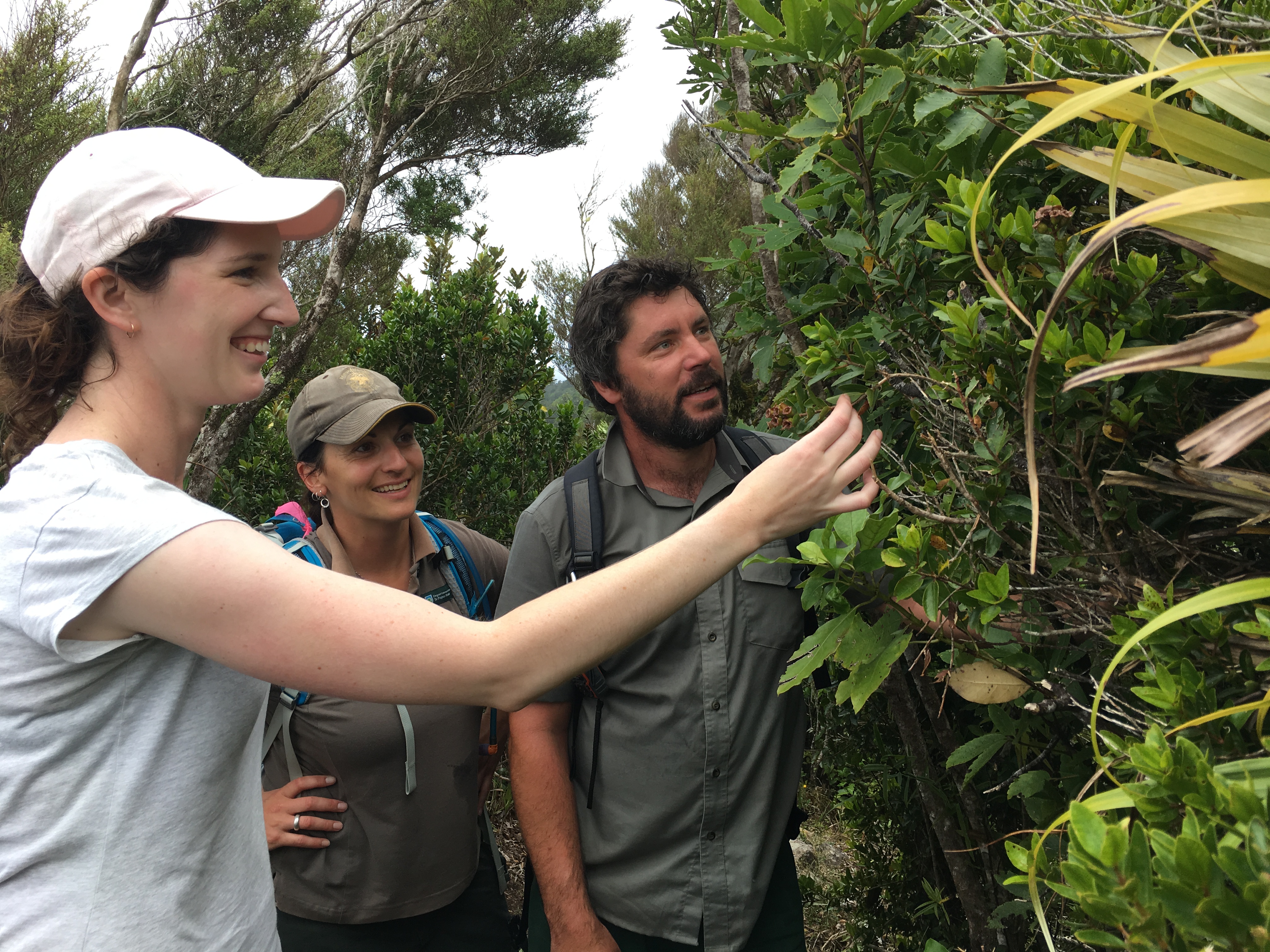 The team had eleven target species on their list and located nine. One species on the list has subsequently been removed with advice from kanuka expert Dr. Peter de Lange. We saw healthy populations of the dwarf mistletoe (Korthalsella salicornioides) which grows on manuka (Leptospermum scoparium, another Myrtaceae) which Bec says "are likely to be the largest populations in the Auckland region".
The DOC/BGANZ partnership was formalised in 2017 with the signing of a memorandum of understanding at the Threatened Species Summit. The MOU reflects the organisations commitment to work together on "…mutually important plant conservation work, improving co-ordination, achieving more research, increasing conservation capability and reducing costs by increasing the efficiency and effectiveness of the relationships."