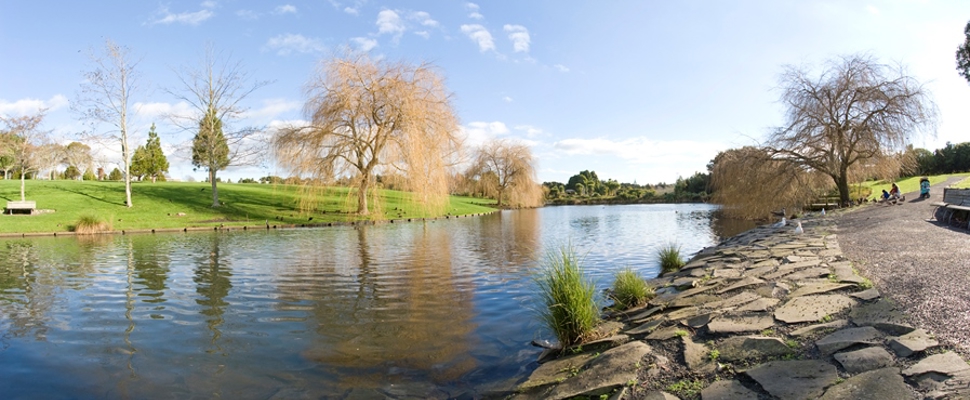 Self-guided tours around the Gardens
This summer take one of our self-guided tours to explore the Auckland Botanic Gardens in a different way. Either download a brochure from the links below or pick one up from our Huakaiwaka visitor centre (my vaccine pass required for entry to visitor centre).
Permanent Sculpture Trail
Nestled in garden collections, along walkways and at Huakaiwaka visitor centre (itself a work of art), you will encounter our permanent collection of artworks and sculpture.
This trail takes you through our growing collection, a legacy of past sculpture exhibitions, of generous benefactors and the vision of garden creators who have incorporated art work into their horticultural work.
Puhinui Stream Forest Trail
The Puhinui Stream Forest Trail links the native forest walking tracks between Totara Park and the Auckland Botanic Gardens. The full loop trail is approximately four kilometres and will take around two hours at a leisurely pace. (uneven ground and steps make this inaccessible for those in wheelchairs or scooters or pushing prams).
Sustainable Water Trail
Our lakes were once affected by contaminated stormwater. We decided to fix that by introducing a number of water sensitive design devices at the Gardens.
Follow this trail for a tour of the solutions that are improving our stormwater runoff and the health of our gardens.
Daily
from Sunday
26 Dec 2021
to Monday
31 Jan 2022

Email us