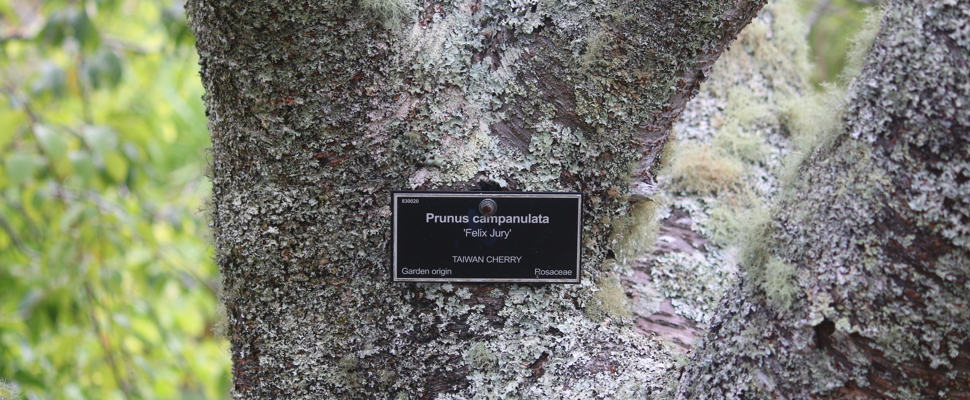 Auckland Botanic Gardens have started removing pest plants that have been placed on the updated Regional Pest Management Plan.
The new plan came into effect in November 2020, the first major revision since 2007. Included on the list were several species that are present in the Auckland Botanic Gardens.
Auckland Botanic Gardens curator Bec Stanley and her team have gone through the list and identified those plants that need to be removed from the Gardens.
"Some plants are easy to remove but others, such as trees, are difficult and expensive and have to be budgeted for," says Bec.
A timeline and budget for managing the removal have been drawn up with the last of the plants scheduled to be removed by September 2022.
For the home gardener, plants on the list are no longer allowed to be sold, but they can remain in gardens where they have already been planted.
However, the recommendation is to remove them if possible and replace them with a species that is not weedy or invasive.
Auckland Botanic Gardens' advice on finding the right replacement is to think about what it was you liked about the other plant? Was it for ground cover, or colour, or summer shade? Was it for the birds or for the winter sun?
Then you can head on over to our Plants for Auckland database of recommended plants which lets you browse under various categories such as site conditions, plant types, scent, attraction to birds and insects.  to help you find the best possible replacement plant (and a few others that might catch your eye).
Auckland Botanic Gardens is also collaborating with researchers and industry to find cultivars that are not weedy or invasive, says Bec. The first collaboration successfully found agapanthus cultivars that are sterile and these are now the only ones that are allowed to be sold in Auckland.
"Now we have a model for collaboration the hope is we can do more research like this and keep more popular but potentially weedy plants available for gardeners."
One of the sterile forms of agapanthus developed during trials at Auckland Botanic Gardens, Agapanthus 'Pavlova'.