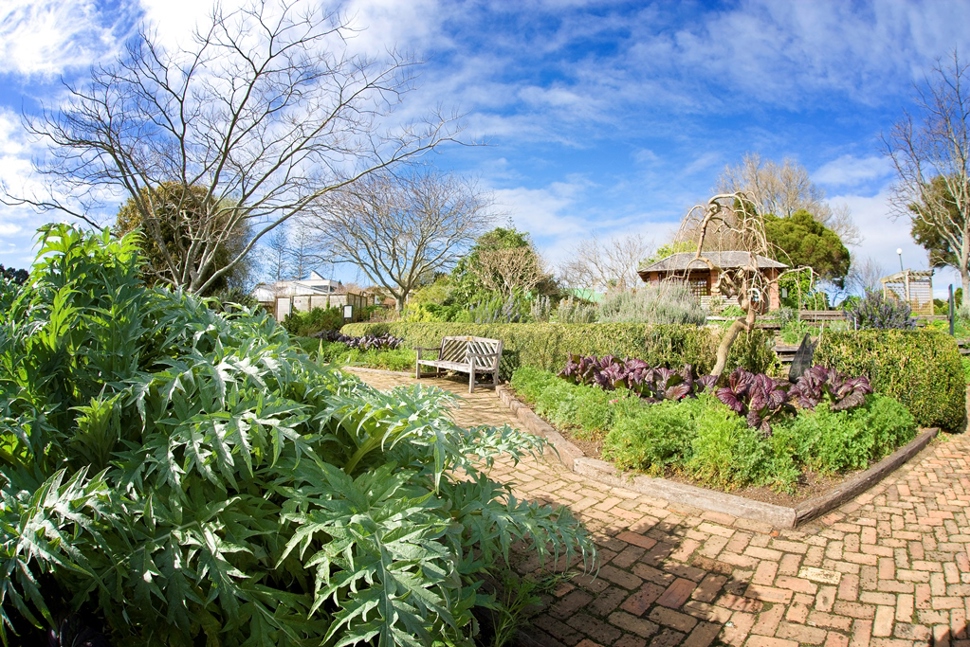 The quaint brick-paved Herb Garden creates a gorgeous backdrop for wedding ceremonies, with lovely scented herbs, a water feature and a small shelter. The intimate garden looks great year round.
This is our smallest wedding site, suitable for up to 25 guests.
Important notice
We are working on garden developments during 2018 - 2019 which will involve construction and landscaping work. During work, vistas may be affected and the site will not be suitable for those with limited mobility, wheelchair or mobility scooter users. Please talk to our visitor centre staff if you are considering a wedding in the Herb Garden on (09) 267 1457.