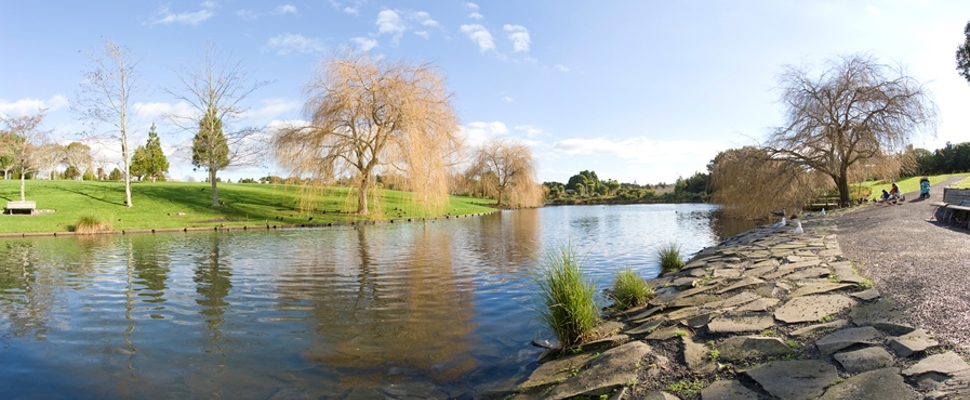 You may notice that we're not as strict as many traditional botanic gardens...
In fact, we encourage jogging, dog walking, exploring barefoot and picnicking! However, we do have a few simple rules to ensure everyone has a safe and enjoyable visit.
Bikes, scooters, skates and skateboards
Bikes, scooters, skates and skateboards are not permitted within the Gardens.
There are plenty of public parks nearby that are perfect for bike-riding, as well as designated skate parks. Our staff at Huakaiwaka visitor centre can give advice on suitable parks for these activities.


Dogs
Dogs are permitted within the Gardens, providing they are under control and on a leash.
There is an off-leash area at the northern end of the Gardens, where dogs are permitted off their leads, however they must be under control and not cause distress to other Garden users.
All dog litter must be collected and disposed of appropriately. Only service dogs are permitted within Huakaiwaka, Library and Cafe Miko or other public buildings.


Flowers, foliage and care of garden beds
Collection of plant material is not permitted unless prior permission is granted by the Gardens staff. Please contact the Huakaiwaka visitor centre and talk to a staff member prior to your visit, phone 09 267 1457. Keep to the paths and lawn areas when enjoying the gardens to reduce damage to garden bed areas.
Vehicles
Vehicles can be allowed to drive around the internal Loop Road if carrying visitors with limited mobility. However access is limited to weekdays only outside of school holidays.
Please phone in advance for confirmation of vehicle access in case operational work affects use of the internal loop road.
Note that mobility scooters and wheelchairs are also available at the visitor centre free of charge – bookings are recommended. Find out more about accessibility at the Gardens. 
Auckland Council Bylaws
All visitors and activities within the Gardens are subject to and must comply with Auckland Council's bylaws. Breaches of the regulations may incur a fine. 
Note the Auckland Botanic Gardens do not allow use of barbecues on site, unless a permit has been granted for an event.