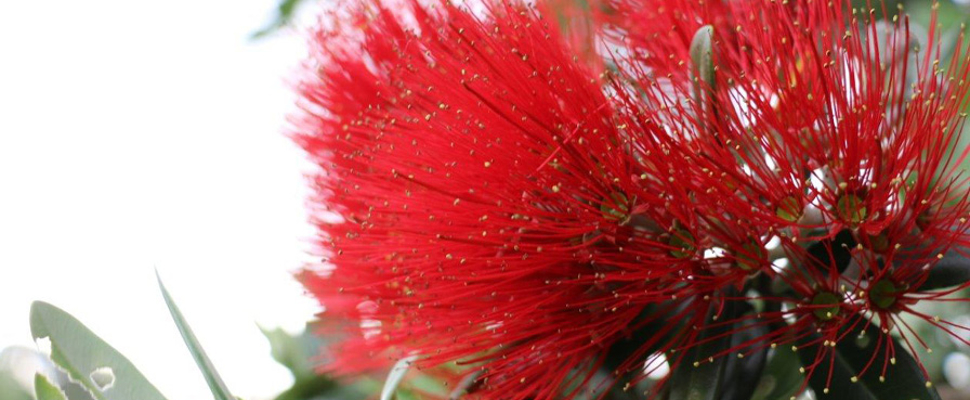 In December, harvesting of fruit, vegetables and flowers begins in earnest. With warmer weather, there is also a lot of weeding, watering, feeding and harvesting in the vegetable garden.
What to plant
Edible garden
Continue planting basil, tomatoes, capsicums, cucumber and leafy vegetables such as lettuce. Sow seed of courgette (zucchini), 

beans and sweetcorn for a late harvest.

Continue to remove laterals (side shoots) from tomatoes and tie them to their support as they grow. Feed tomatoes and all other vegetables regularly with liquid tomato food to prolong fruiting and encourage healthy growth.
In dry periods apply occasional deep watering rather than more frequent light sprinklings..
Flower garden
Plant seedlings of cosmos, lobelia, marigold, petunia, salvia, begonias, impatiens and zinnia
Continue removing spent flowers (deadheading) from roses and flowering perennials: this will encourage more new growth and more flowers.
What to harvest
There should be plenty to harvest, such as beans, salad vegetables, potatoes etc.
Bring in cut flowers of perennials such as asters, penstemon, dahlia, late lilies, daisies and of course roses, to name a few.
Strawberries will be starting to ripen now ready for picking.
Soft fruit may also now be ready for picking like raspberries and blueberries.
Around the longest day, once tops have died off, the garlic, dig up using a fork to lift the plants gently. Wash the soil off the roots, then plait the dried leaves and hang to dry in an airy, shady place.
Shrubs and perennials
Make sure that any recently planted shrubs, perennials and roses are kept well-watered through drier periods to ensure they establish well and do not get stressed.
Water any pots well.
Trees
Keep grass away from the base of trees, apply a good thick layer of mulch around the base to help with moisture retention and to suppress weeds.
Water newly planted trees during dry periods.
Lawns
If a lawn has been sown or turf laid, it is important to make sure it is kept well-watered through the drier months.