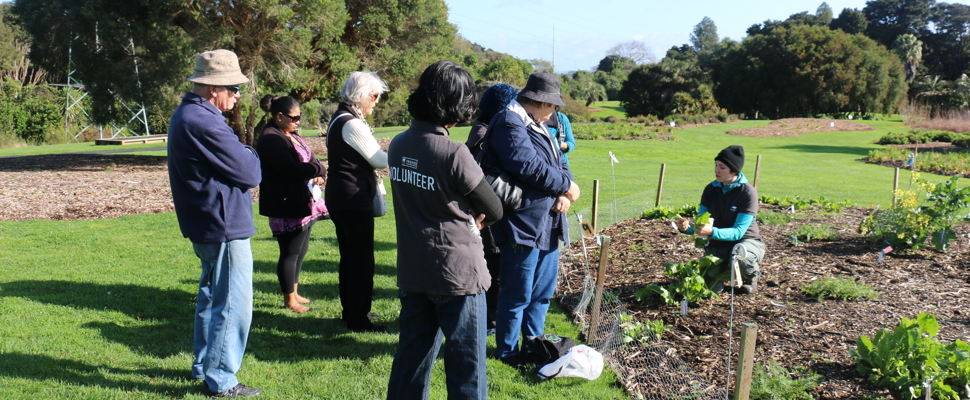 Best plants to grow in Auckland
If you live in Auckland, visit us to see what will grow well in your garden. We only display plants that thrive in Auckland; we don't use glasshouses or secret tricks. Anything you see growing here, in theory, should grow well in your Auckland garden.
See our online 'Plants for Auckland' database for the plants we have found to be the easiest to grow in Auckland. We have many leaflets to download for plants to grow in Auckland. 
The science
We have trial gardens where we put plant performance to the test. We also measure different plant varieties against each other. Using these results, we decide which plants to recommend. If you choose our recommended plants, you have a head start to a successful garden. 
POSTPONED - Monthly garden workshops
***POSTPONED in order to help protect our communities from the spread of coronavirus. New dates will be re-advertised at a later date.***
 Drop in to our monthly workshops in 2020 to help you with garden skills and knowledge. Check our What's On page for final dates and details each month, or sign up to our monthly newsletter to get the information delivered directly to your inbox.
Postponed March - Introduction to creating a vertical garden

Postponed April - Take a walk through our Gondwana Arboretum and learn about some of the most ancient plants

Postponed May - Ideas for planting a native-plant inspired garden

Postponed June - introduction to rose pruning

Postponed July - fruit tree pruning

Postponed August - how to lift and divide your perennials for greater flowering and plant health

Postponed September - how to prune your hydrangeas for maximum flowering and plant health

Postponed October - plant uses in everyday life

Postponed November - how to prune your camellias.