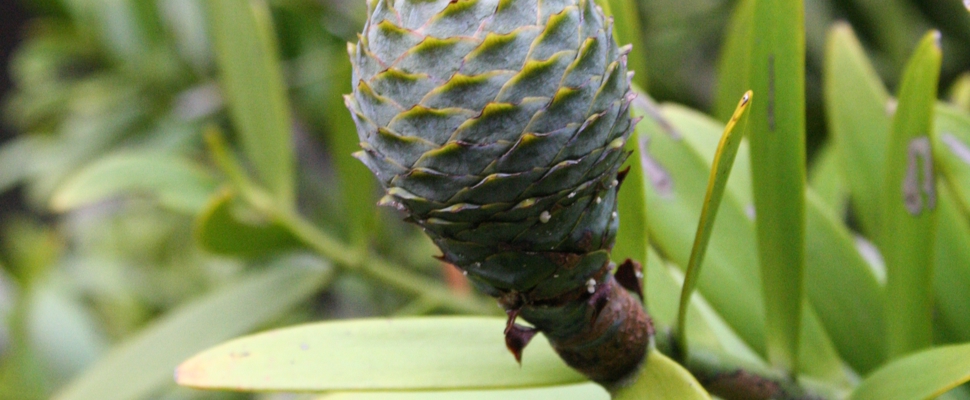 The Gardens is supporting an exciting new trial to find ways that landowners and gardeners can treat trees with kauri dieback on their own land. The research is led by Dr. Ian Horner from Plant and Food and funded by the National Science Biological Heritage Challenge.
Ian Horner and his team are enabling scientists, communities and mana whenua to work together on the remedial treatment of kauri trees, otherwise doomed to die. While there is currently no known cure for kauri dieback a substance called phosphite has shown great promise in treating dieback diseases overseas and in one pilot study in NZ. You can read more about it here. Phosphite is commonly used in apple and avocado orchards to help trees resist similar diseases. Phosphite, injected into the trunk of the kauri, seems to boost the trees immune system giving the tree a better defence against the pathogen. It may also be a fungicide and supress the Phytophthora.
This trial aims to test phosphite further with the help of the community. We know it's not a cure as dieback remains in the soil. We hope this trial will help us work out if this is a reliable treatment and how often a kauri needs injections to support the tree to continue to keep fighting off the disease. 
Join the Trial
If you have kauri dieback (or you think you have) register for the project here.
Your soil will be tested to confirm kauri dieback. If your tree has dieback, and you are happy to be part for the trial, you'll be given training and instructions on treatment and data collection.