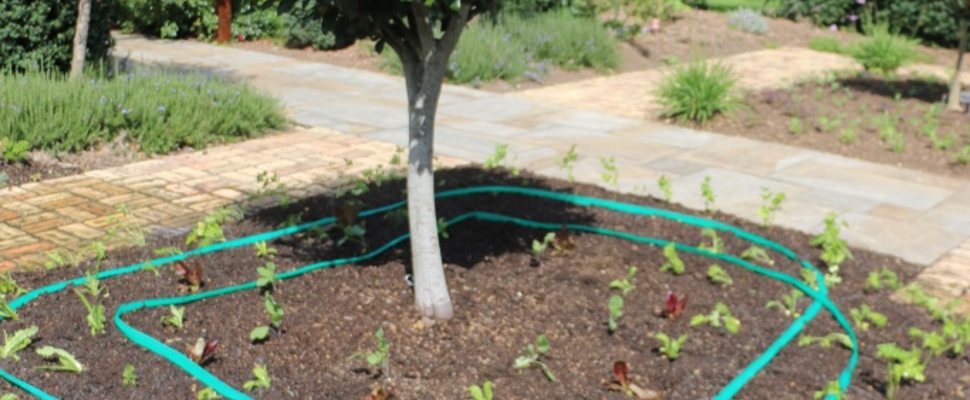 The Auckland Botanic Gardens aims to enable all plants to become self-sustaining once established. The ability of established plants to remain healthy even during dry periods without resorting to irrigation is important (except in extreme situations that will otherwise result in impaired plant health or death).
As well as this, irrigation is usually necessary for newly planted subjects. Annuals, vegetables and some perennials may require regular watering if they are to flower and perform at their best, particularly in summer. 
Tips to minimise watering:
Carefully select suitable plants for your conditions, especially where soils are sandy.


Plant frost-hardy plants in autumn to enable establishment during wet winter and spring so they can sustain themselves through the drier summer months.

Organic matter such as compost or manure added to soil before planting will improve the ability of soil to absorb and retain water.

Mulch with organic matter immediately after planting.

It is better to water thoroughly but seldom rather than apply frequent sprinklings. When watering is necessary, it should moisten the entire root zone.

 A

ll crops, from trees to

annual

displays and edible plants, should be watered like this. 

Avoid excessive irrigation, which can lead to dependency on regular applications of water.