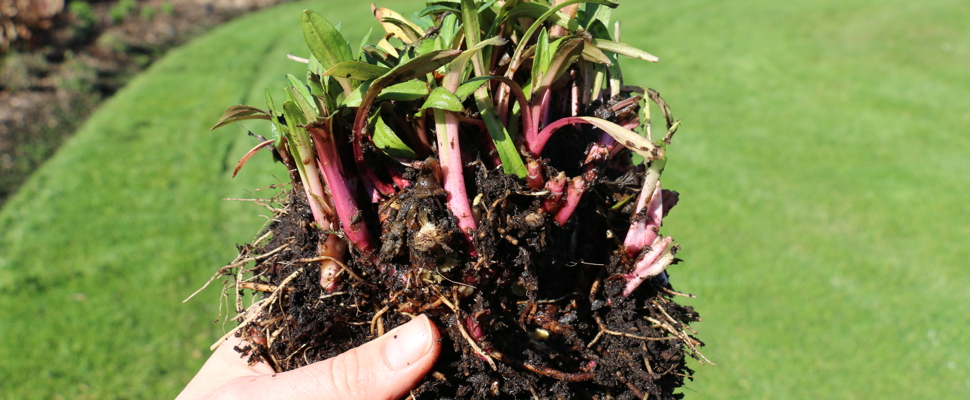 Perennials are rewarding plants that provide many months of colourful flowers, mostly mover the summer months. However, a well-chosen selection will provide colour and interest in the garden from spring until autumn, and some even flower well in winter.
Although perennials are grown mainly for their flowers, it is also important to consider foliage and texture. Not every perennial in the garden needs to be a star! Those with more modest flowers, or even just attractive foliage, play an important role in creating a beautiful display. These 'support' plants can be beautiful in their own right, and they provide a subtle backdrop for their more flamboyant companions.
Choosing perennials
Not all perennials are suited to Auckland conditions, so careful selection is essential. 

Visit our 

'Plants for Auckland' 

database

 for perennials that grow well in Auckland.
Not all perennials are suited to Auckland conditions, so careful selection is essential.
Select your favourite flowers, and also consider scent and attracting bees.
For a balanced display, consider including some perennials that have attractive foliage and texture, and/or more neutral flowers.
Planting perennials
Perennials typically prefer free-draining soil and full sun. If planting in heavy clay soil, raise the level of the garden bed rather than dig into the clay. Protection from winds is also ideal.
Prepare the soil when not too wet (e.g. late summer for autumn planting) by adding compost prior to planting.
Plant frost-prone perennials in late spring frosts have finished.
Remove the planter bag/container and try to minimise root disturbance while ensuring constricted roots are teased out.

 

Broken roots should be cut cleanly away.

Plant to the same depth as it was in the planter bag/container.

Water in well and apply an organic mulch.